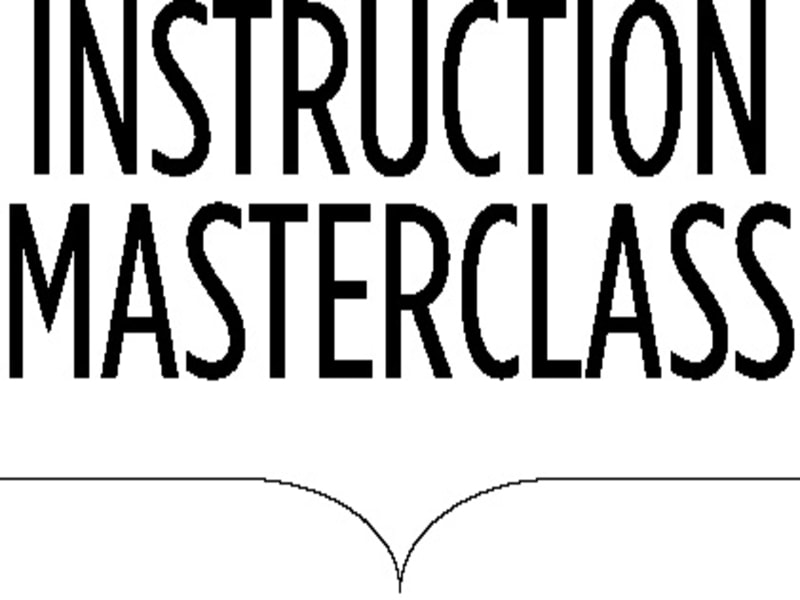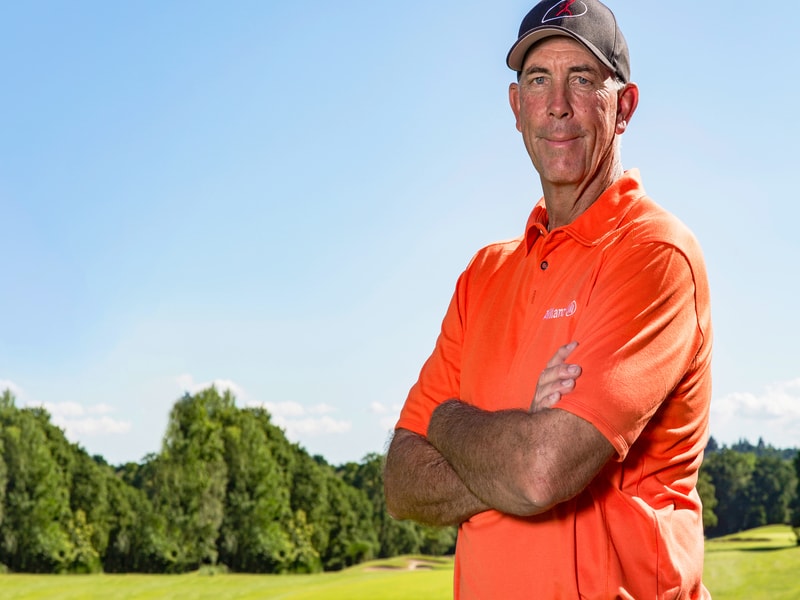 Ten tips for a sharper game, hand-picked by the 1996 Open Champion.
1.
On my Ryder Cup debut in 1995, Corey Pavin and myself were out first, playing BE COMMITTED
Montgomerie and Faldo in the foursomes. It was a back and forth match. They won four holes, we won four holes, they won a hole, we won a hole and it ended up going to the 17th hole all square. It was raining, windy and cold and I was so nervous I could hardly swing the club. Corey then gave me the best advice I've ever been given. He said: "Look, just get committed and swing." On the 18th he drove it in the first cut of rough. I got committed to a 5-iron and hit it 205 to the middle of the green and we two-putted for the win. That advice has stuck with me ever since.
2.
CAN'T HIT DON'T HIT THE SHOTS YOU
As a course designer I am quite aware of how hard to make a shot. It's easy to ask too much of the average player, to make shots so hard that not many players can hit them. I am trying to paint a beautiful picture but a lot of architects end up losing sight of that because everyone seems to want drama, a course that can take a great photo. My mantra, the thing I am always asking myself, is how does an 18-handicapper play this hole? How does he or she hit this particular shot? So many courses make serious demands of these players and often they don't give them anywhere else to hit it. You have to give them an option, a chance of making a pitch and a putt for par. It's a good way to think, too. You don't always have to play the shot you think the course is demanding of you. It's amazing how many amateurs go for a costly shot they know they have no chance of making. Often, bailing out still gives you a chance of making par.
3.
I need to practise. I just don't have the kind of swing that will just be good without working on it and I've never been the type of player who can just put the clubs away one day and take them out the following week and automatically play well. I have to work at it but I'm fortunate to have the time to do so. For the amateur who usually practises very little, the short game is the quickest fix you can make, It's much quicker than learning how to drive the ball straighter. If you can improve around the greens it can really help your scores. Over the long term though, you really need to work on the rest of your game too and put in the time to make real improvements. FOCUS ON PRACTICE TIME
4.
Consistently hitting my irons well has made my career. When I was playing well, playing at my best, I hit the ball close a lot. It didn't matter if it was a 1-iron, a 5-iron, a 7-iron or a wedge, I just hit it close. I had a lot of weeks where my iron game was on and the game seemed pretty simple whenever that happened. People talk so much about driving and short game, and it is massively important, but if you don't hit greens your wedge play and putting can only save you so many times. That's how I won my singles match with Seve (in 1995). He was hitting it everywhere but kept producing miracle shots to save himself. Put anyone else in the positions where Seve went and I'd have won 8&7, but that was Seve. Somehow I was only 1-up at the turn but I knew that even he couldn't sustain that sort of play over the entire round. I just kept on hitting greens and eventually I wore him down and won. DON'T FORGET YOUR IRONS
5.
Tom Watson's performance at Turnberry back in 2009 was no surprise to me. He is so talented and so experienced that I knew he could find a way to shoot a number. Of course, the course makes a difference. That couldn't have happened at some place like Bethpage, where it's just ridiculous and impossible and almost isn't golf. Places like Turnberry give you real golf. Having to hit every shot in the bag is real golf. If a guy like Tom can do that it makes a mockery of the courses they set up at 7,700 yards where only those who can hit it 350 have a chance. When it came to shotmaking, nobody could touch Tom, and he was 59 years old. There's something in that.REAL GOLF IS SHOTMAKING, NOT POWER
6.
The turning point of my career came on the Hogan Tour (in the early '90s) when I realised I needed to work on my putting. Low scores were shot all the time, and if you didn't putt well you didn't have a chance. I had a great year in 1991 and was the leading money winner: I won three times and had three seconds and 13 top-10s. If I was putting well, I could putt as well as anybody. I just didn't do that frequently enough. Good putting is what wins tournaments. You can't ever hit it good enough to win unless you're making your share of putts. That's just the way it is.PUTTING RULES
7.
It took me an age to meet [motivational speaker] Tom Day once. He was in a car crash and was paralysed from the neck down. For several years he called and wrote to me saying he thought he could help my game. Of course, I never did call him back. One day I was in a San Diego shop and I heard his name mentioned. I said, "You mean the guy from Fargo?" "Yeah, he's an amazing person," was the reply. So I called him. I was intrigued. I don't know what I've improved dramatically since talking to him but he had some really great things to say. When he first broke his spine and was feeling sorry for himself, the nurse screamed "STOP!" in his ear. That shocked him. She said "If you're going to live the rest of your life being miserable, you should quit right now. You either accept it and move on or you let yourself die." That changed his life and he never complained. Now his is a very extreme example but you can relate that to golf. When you get a bad bounce or a good putt doesn't fall for you, you can either dwell on the negative or you can move forward and deal with it. BAD BREAK? DEAL WITH IT
8.
Tom told me you're lying to yourself if you believe you can think about more than one thing at a time. Thoughts may come one after another and often merge into each other, but there's only ever one at a time. So if you can find that one thing you want to think about and discipline yourself to only think about that one thing, you can help yourself stay focused. I developed one for putting, knowing that I want to take it straight back and straight through, perfect speed, perfect distance. When I get nervous, that is my only thought. It's easy to have the one thought but then quickly it's followed by "Oh, but don't pull it". Or on the tee, "Nice, smooth swing" but then "Don't push it". You move from one thought to the next so quickly, so the key is to keep that one thought in your head and be strong about maintaining only that one thought. You might not hit every shot right, but if you are thinking about it right then you can accept that.ONE THOUGHT, NO MORE
9.
I was an awful golfer for a while, until I started going overseas and playing in South Africa and Asia. It's no coincidence that that's when I started getting good. You have to develop an attitude of saying I'm going to fight for every shot. If you're struggling to make ends meet in Taiwan and you don't make it through Monday qualifying, you're left sitting in a hotel all week, and that tends to focus the mind. There's no courses to practice on, there's nobody that speaks English and there's none of the food that you're normally used to eating. So you sit there bored out of your mind for a week, waiting for the next Monday to come round. If you don't want to go through that process, you make sure you play better. For the club golfer, that won't ever be an issue, but the lesson is still valid. The more diverse or demanding conditions you can learn to play in, the more you test yourself and the more your game will improve. Take yourself out of that comfort zone from time to time and you'll see the benefits.PLAY IN DIFFERENT CONDITIONS
10 .
I first met Michelle Wie when she was, IF IT WORKS, LEAVE WELL ALONE
I think, 12 years old. We were partnered up in a pro-junior event and I walked over the fairway and asked her what her lowest ever round was. I was expecting her to say a 69 or something like that. She said 64. And then she told me that was when she was 11! I was absolutely blown away by that. My first thought with her was for her to be left alone to play golf – she really didn't need a whole lot of coaching out there on the course from me! That encounter reminds me of a story that Hal Sutton told about his dad taking him down to see Harvey Penick when he was 18. Harvey watched Hal hit 50 balls and didn't say a word. Until finally he said, "Okay, that's enough, let's go in." When they got in, Hal and his dad were perplexed, until Harvey turned to Hal's dad and said: "Mr Sutton, your son is going to be a fine player. Just stay out of his way." That was the lesson – he's a great player, he's got all kinds of talent, don't get in his way. And the same applies to you: if you find an area of your game that works for you, leave it as it is and focus on something else, something that maybe doesn't work so well for you.
YOUR TUTOR

LEHMAN'S LAW

Tom Lehman was named PGA Tour Player of the Year in 1996 on the back of a career season that saw him win the Open Championship at Royal Lytham and soon after become the World No.1 for a single week. Between 1994 and 2000, the American won five times on the PGA Tour, including the Memorial in 1994 and the Tour Championship in 1996. In 2006, Captain Lehman watched powerless as Europe defeated his US team 18½ to 9½ in the Ryder Cup at the K Club. Today, he's a regular winner on the PGA Tour Champions and the only man to have been named Player of the Year on all three PGA Tours.