KNIGHTS WERE UP FOR A CHARITABLE CAUSE AS KKR'S KNIGHT GOLF RETURNS AFTER A PERIOD OF 3 YEARS!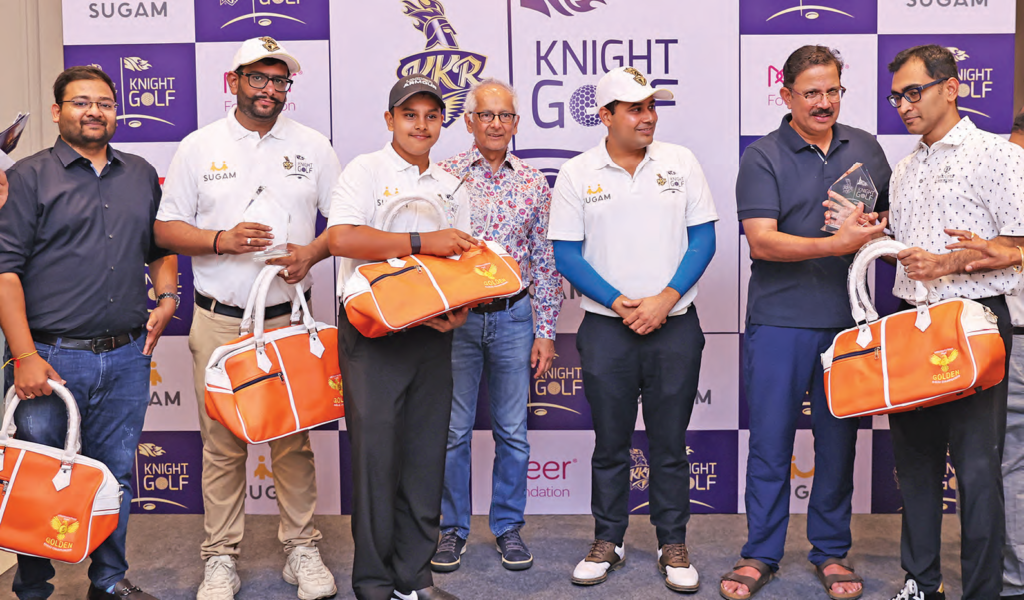 The funds raised through the charity event will be utilised for a Sports Development Program towards underprivileged children in Kolkata.
Knight Golf, Meer Foundation and KKR's annual charity golf event returned to the Royal Calcutta Golf Club for its 6th edition on the 30th of April, 2023. The proceeds from the event go towards the development of sports amongst underprivileged children in Kolkata with a particular focus on the empowerment of girls. Speaking at the sidelines of the event, Venky Mysore, CEO of Knight Riders Group, said that he is thankful to the donors, support staff and players for coming out and making this year's edition a grand success. He reiterated that Meer Foundation and KKR remain committed to promoting sport among children in Kolkata and giving them the opportunity to showcase their potential.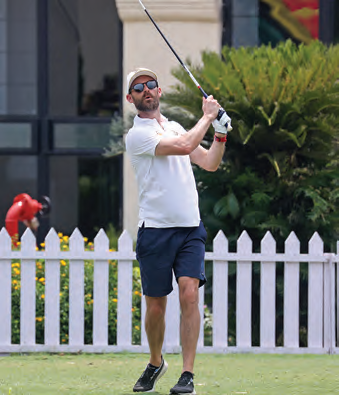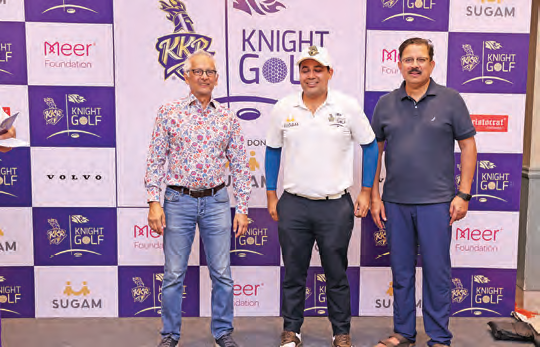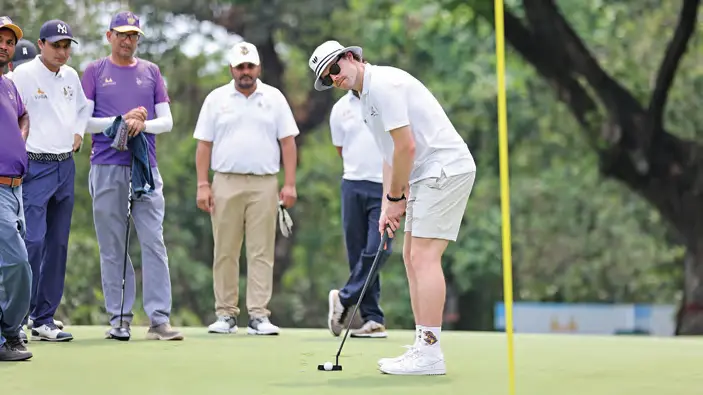 Kiwis Tim Southee and Lockie Ferguson joined the staff for the event and looked right at home at the golf course. Speaking to the Knights media team, Tim Southee said that it was always great to have days off from cricket where you just get to enjoy a day out, relax and meet new people. Lockie Ferguson added that not only is it great to get away from the gruelling cricket schedule for a day but it is always nice to be able to give back to the local community and he is thankful to the KKR family for providing him with an opportunity to do the same.
KKR and Meer Foundation will liaise with local NGOs in Kolkata working for rescued vulnerable and neglected children aged 6-18 years in need of care and protection and living in shelter homes. The KKR family believes that sport is a great way to help rehabilitate trauma-stricken children, help build their social skills and confidence, improve their communication and help them pick up other values such as teamwork, discipline and sportsmanship. Knight Golf has now become an annual tradition for the Knights featuring figures from the team management, players and supporters bonding over a day of golf. This year the Knights family would like to thank our Principal Donor – Sugam Homes, Apparel Partner – Aristocrat Rainwear and Automobile Partner – Volvo for extending their support to the event.