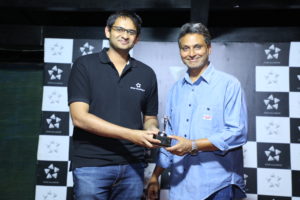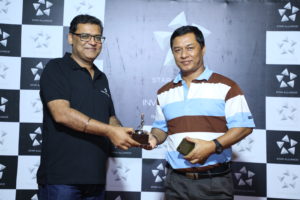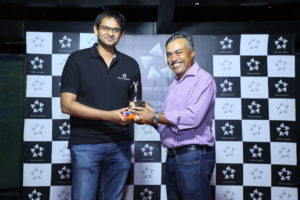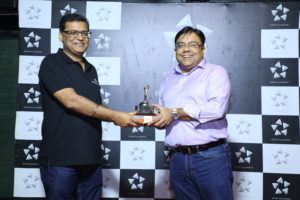 This year the Star Alliance Invitational Golf Tournament was organised for the corporate clients at the Bangalore Golf Club on 8th of November' 2019. The event was a great opportunity for the Star Alliance Member Airlines to network with the corporate community and create greater awareness of Star Alliance brand and how it makes their journey better by focusing on details like Gold Track, Earn and burn of miles on 26 members carriers, access to more than 1000 lounges across the network for Gold status members, cutting connection time etc. Each Star Alliance member airline player who joined the foursomes were provided key messages related to the above, to ensure a consistent message is shared among all HNI. This was crucial in transforming these new or enhanced sporting and personal relationships into incremental business opportunities for Star Alliance member airlines.
The event was held at one of the most elite and the oldest golf course in India outside of the British Isles. The golf event has been appreciated each year from golfers around the city by the elite corporate community.
The Invitational Golf Tournament got overwhelming response in its consecutive 3rd year from the corporate community. The participants competed for overall championship prizes which were scored on the Stable ford format over 18 holes. The round of golf was followed up by an awards function in various categories with a gala Cocktail Dinner.
Narsing Rao won and took away the Winner Gross Trophy while Nanje Gowda became the Runner-up. Wherein, Jayanthi Ravi won in the Ladies Category.
Pleasant weather, great food and amazing sitting at the Club were a treat to the players. Also seen swinging at the event were Mr. Sumit Rathor from Indo Mim Pvt.Ltd; Jayaraman Jayashankar from Aditya Birla Group amongst the many others who were there for the tournament this Friday.
The championship prizes were given away by the Star Alliance members. The Star Alliance Golf tournament 2019 was managed by SLW Golf Management.
RESULTS
Closest to the pin: Jibin John
Straightest Drive: V Umesh
Longest Drive: Sumit Rathor
Runner Up Nett (H'Cap 19-24): Amal Gogoi
Winner Nett (H'Cap 19-24): Kapil Arora
Runner Up Nett (H'Cap 13-18):Rohit Cariappa
Winner Nett (H'Cap 13-18): Harish Appareddy
Runner Up Nett (H'Cap 1-12): Farooq Ahmed
Winner Nett (H'Cap 1 -12): B.K. Subbaiah
Runner Up Gross: Nanje Gowda
Winner Gross: Narsing Rao