PGA TOUR Commissioner Jay Monahan on minds of many during 'medical situation'
PGA TOUR Commissioner Jay Monahan has received an "incredible outpouring" of support from well-wishers since he revealed that he will be stepping aside to recuperate from a medical situation.
Tyler Dennis, Executive Vice President & President, of PGA TOUR, delivered that message in a conversation with Golf Channel's Damon Hack on Wednesday. Dennis also reiterated that the TOUR remains committed to its players and is determined to maintain positive momentum in a season that has provided no shortage of thrilling moments.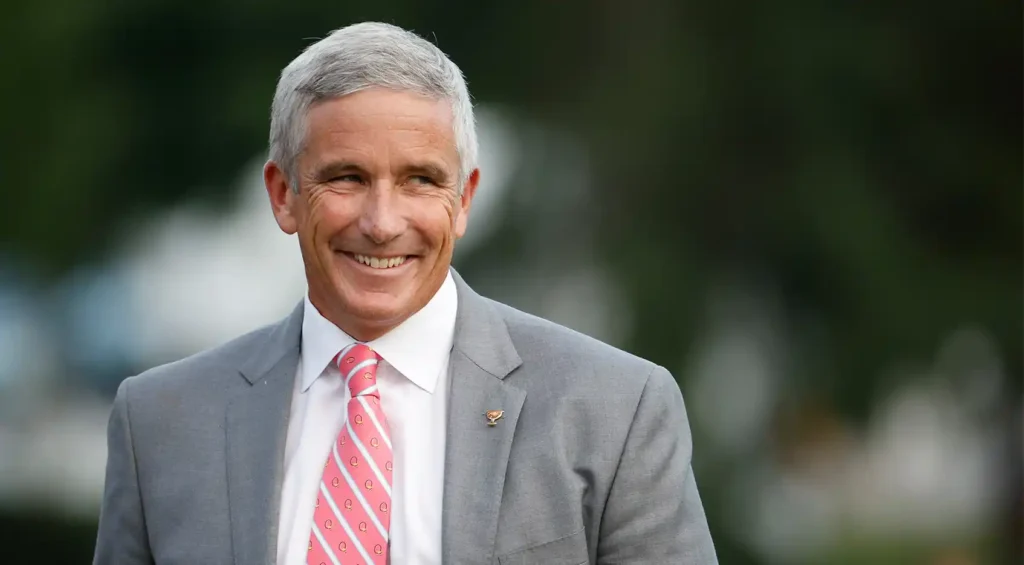 "Last night's news was a jolt," said Dennis, who along with Chief Operating Officer Ron Price is leading the day-to-day operations of the PGA TOUR. "Our priorities don't change. We are full steam ahead as a business."
Monahan informed the PGA TOUR Policy Board of his situation Tuesday. There were no further updates to his health Wednesday, and Dennis reiterated his family's request for privacy.
Meanwhile, the important business of the TOUR continues apace.
"Our No. 1 focus will always be our players," Dennis said. "That is front and centre as we think about the business. We are going to continue to lead the day-to-day operations of the TOUR. We have a lot of exciting things ahead."
And a lot of exciting things have already come to pass.
As the golf world assembled for this week's 123rd U.S. Open at Los Angeles Country Club, many were still buzzing about Nick Taylor's 72-foot eagle putt to win the RBC Canadian Open on Sunday, making him the first Canadian to win that tournament in 69 years. He beat Tommy Fleetwood on the fourth hole of a playoff.
Dennis cited that moment, which elicited a deafening roar from the Canadian faithful, calling it emblematic of a thrilling season that continues to unfold. Jon Rahm leads all players with four victories so far, and Scottie Scheffler, with a TOUR-leading 12 top-10s, leads the FedExCup. Those players will tee off as co-favourites at LACC.
"There's a lot of exciting momentum," Dennis said. "All of our priorities remain unchanged. We're working very hard towards the definitive agreements. There will be a lot of news on that subject in the coming weeks and months. We have other exciting things, too, most importantly our 2024 schedule.
"… We're stronger than we have ever been," he continued, "and we are focused on the future. I think what (Monahan) would want is us to continue this incredible season we are in, and certainly this week focused on being here in the great city of Los Angeles and a fantastic venue with an exciting four days of golf ahead."