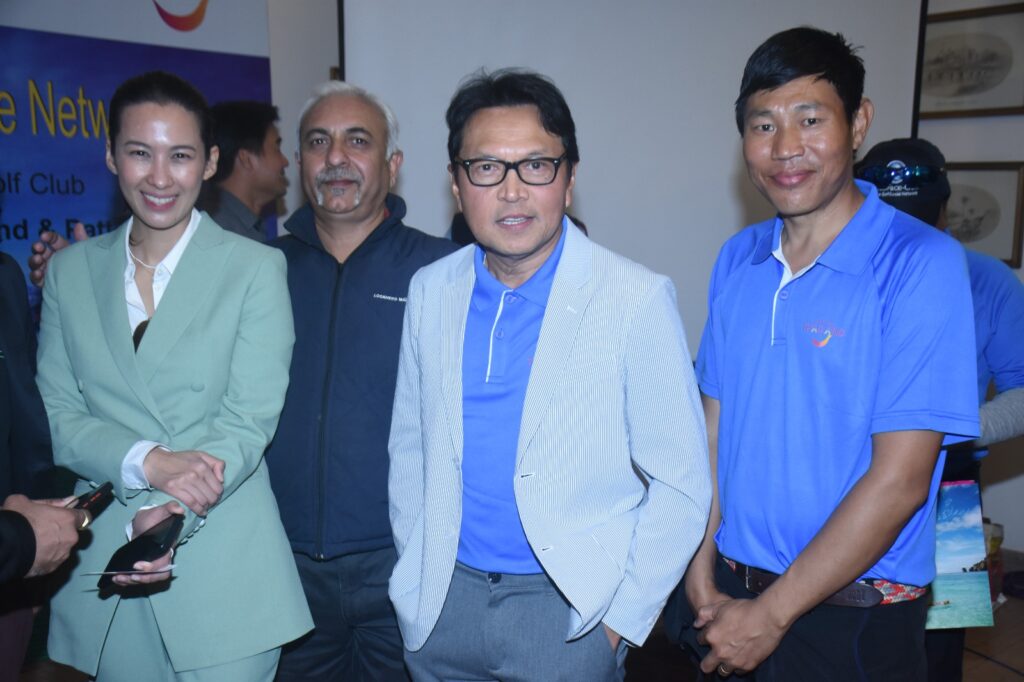 "Amazing Thailand Golf Paradise Networking" organized by Tourism Authority of Thailand and Pattaya City on 10th February 2023 at Delhi Golf Club.
30 Travel Agents & event organizers from India participated the networking golf followed by presentation and lunch.
Mr. Tanes Petsuwan, Deputy Governor for International Marketing Asia and South Pacific gave welcome remarks followed by Destination Update which highlights golf destinations in Thailand (Chiang Mai, Hua Hin, Khao Yai, Phuket)
Ms. Titipun Pettrakul, Deputy Mayor – Pattaya City update latest Pattaya attractions and activity for Indians travellers.
Mr. Kullatorn Mesommonta, President of EGA Thailand introducing Golf Courses around Pattaya and East Region of Thailand
Representatives from Thailand:
East Region of Thailand (Association)
Royong Green Valley Co., Ltd.
Royal Hills Golf Resort & Spa.
Kabin Buri Sport Club.
Treasure Hill Golf Club.
Bangpra International Golf Club.
Underwater World Pattaya.
Thailand also has Amazing Golf facilities. Ideally located more than 250 golf courses throughout the country, Golf courses by the sea, by the mountains, by the lakes, inside the cities even besides the airports. Top quality courses, reasonable green fees, friendly caddies. From the beach resorts in the south such as Phuket to the mountainous surroundings in the Chiang Mai, north of Thailand or the bustling cities of Bangkok and Pattaya, there are golf courses to suit every preference.