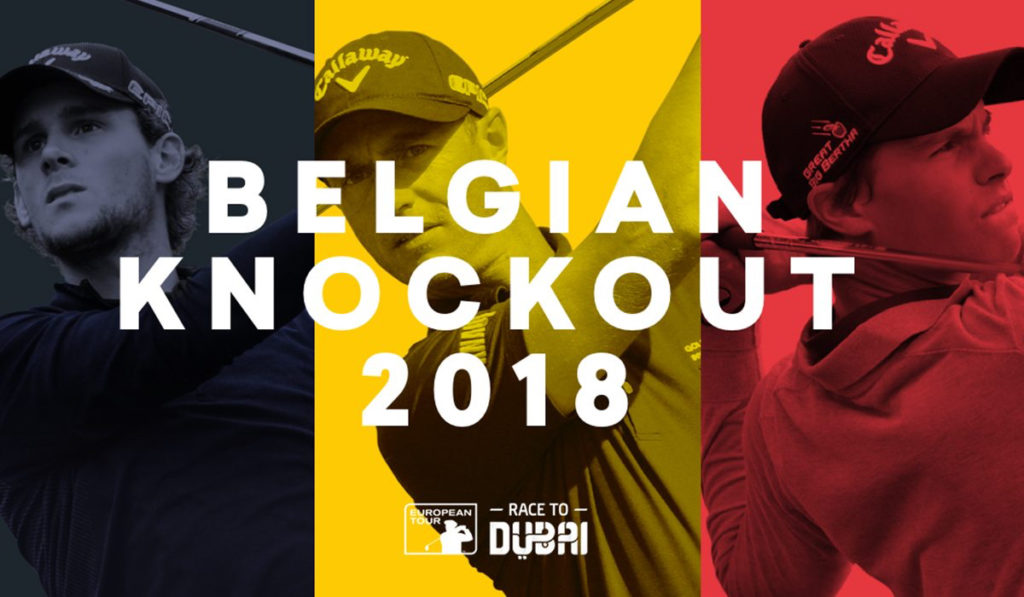 As the UK and the rest of the European Union wrestle with the complexities of Brexit, the European Tour, the most international of all golf's professional circuits is looking embattled as it seeks to develop and strengthen its grip on the game in the face of a plethora of problems, from a proposed world tour to replacing a raft of high-value events, sponsors and players seeing their best interests lying elsewhere.
These are perplexing days down Wentworth way; it's more than three years since flamboyant Canadian Keith Pelley – he of the coloured spectacles – was parachuted in to replace the incumbent, Tour-lifer George O'Grady, who it is understood, did not want to go.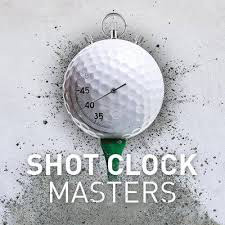 Soon, other Wentworth veterans were on their way out of the door, first Mark Lichtenhein, in charge of IT and broadcasting, then, acrimoniously – ending in a messy Industrial Tribunal – long-serving marketing director Scott Kelly followed suit, the progenitor of many of the Tour's long-running sponsorships, including the multi-year, multi-million-dollar Rolex deal, the Scot ordered by all accounts by Pelley not to attend future events but use artificial intelligence and algorithms rather than personal relationships to drum-up future business.
Since Pelley's arrival with a change agenda, little of a material nature has changed at all, arguably a case of activity over achievement, the conversion of eight existing big-budget events upgraded under the banner of a new concept, the 'Rolex Series,' a loose collection of premium events, apparently unlinked by way of any connective tissue such as a mini-money-list and potentially compromising brand ambassadors for other luxury watch brands.
To date, Spanish ace Sergio Garcia, an Omega ambassador, the arch rival to Rolex has played only one Rolex Series event, last year's season-ending showpiece, the DP World Championship in Dubai, whilst Rory McIlroy, another marquee name in the Olympic timekeeper's stable is hosting an event, the Irish Open, the fourth of eight Rolex Series events to date this season.
Much has been made of Pelley's, 'Innovations,' which, whilst the endless grind of 72-hole strokeplay events had to be changed for the benefit of all concerned, players, spectators, TV viewers, sponsors and the Tour itself, offering sponsors and business partners essentially the same benefits – pro-am places, corporate hospitality, exhibition space, programme advertising, editorial and static 'A-frame' advertising boards – when the majority of other sports went digital years ago – as throughout its 45-year history.
True, online and Social Media has been embraced by the Tour itself, although significantly less than half of the 51 European Tour events have a dedicated website, whilst, if English Premier League pay-per-view (PPV) audiences on Sky Sports in the UK are falling by 14% year-on-year, heaven only knows what's going on with the channel's golf ratings.
None of this helps when considering more than half the European Tour's events are outside of Europe, creating time-zone TV challenges, not that quality only just outstrips quantity with 29 events crossing the €1.5m prize fund threshold.
Aside of the four 'Majors,' three of which are PGA TOUR-led and four WGC events, of which none are in Europe, and the eight Rolex Series events which are all upgrades of existing events, the opportunities available to the rank-and-file European Tour membership are limited, only 12 'Regular' events offering €2m or more in prize money.
Compare that to the PGA TOUR, where 30, 'Regular,' events outside the 'Majors,' WGC and four FedEx Finals events offer US$6m or more, all but two of them in the USA.
Much has been said and written about Pelley's innovative approach, and, yes, some minor tinkering has taken place around the fringes, the Golf 6s, which failed to attract big galleries despite inviting leading Ladies European Tour players like Charley Hull into the field, the Belgian Knock-out and the Shot Clock Masters, formerly the Austrian Open, combined prize money of €3m (approx. US$3.5m) which would count amongst the bottom three individual event prize funds on the PGA TOUR.
Substantive change or fiddling while Rome burns?
Then there is the question of Wentworth, the European Tour's long-term HQ, where new owners of the Wentworth Club, the Chinese conglomerate Reignwood, who bought the club for a reported £135m in 2014 are said not to want the, 'Great unwashed,' traipsing around their hallowed grounds, prompting rumours of a European Tour headquarters move, possibly to the Middle East, something Canadian Pelley has refused to rule out.
"The European Tour is a rapidly-expanding global company which requires space to accommodate its growing staff numbers needed to manage such a business," he said, explaining, "If we did move away from our traditional Wentworth base, it would be 100% for space reasons."
Early on in his tenure, Pelley also appeared to degrade the status of the BMW PGA Championship, which will celebrate its half-century in 2021; speaking in Dubai, in the build-up to the DP World Tour Championship, Pelley offered the following analysis.
"I'm telling you our flagship event, right here, is the DP World Tour Championship which is $8m plus a bonus prize," he said, adding, "I'm not sure how you couldn't say this wouldn't be our flagship event.
"It [Wentworth] has a fund of €5m [now €6m]. It's a terrific event with wonderful fan engagement with 125,000 fans that experience the game of golf, but I don't see it as our flagship event."
Whether connected to Pelley's comments, or pure coincidence, no-one knows but the German automotive brand pulled their €6m BMW Masters from the European Tour schedule in 2016, following hard on the heels of Volvo pulling out of all but one – the Volvo China Open – of their longstanding portfolio of events with the loss of another €6m in prize money.
Over recent years, the European Tour has been hemorrhaging prestigious tournaments, in Asia, the €4.5m Barclays Singapore Open, the €2.5m Ballantines Championship in Korea, the Shenzhen International in China and, in Europe, the Welsh and Russian Opens, with only Belgian Knockout and Porsche European Open on the plus-side, revenue it can ill-afford to lose.
Pelley also had to issue an open letter to fans over the botched upgrade of its hitherto exceptional online offering, www.europeantour.com the award-winning website reverting to its previous incarnation following a crescendo of criticism from fans and members of the media who had relied on it for both pleasure and business.
More recently – and having had its fingers badly burned in 2011 when the Volvo Golf Champions got out of town in Bahrain hours ahead of a bloody internecine conflict resulting in more than a dozen deaths, hundreds of serious injuries and the internment of scores of anti-Government protesters – the European Tour announced its latest destination, Saudi Arabia, although details are still sketchy and further information promised in May have yet to be released.
But arguably the most unexpected development to come out of Wentworth for a generation was the news in May that Guy Kinnings, previously IMG's Senior Vice President & Chairman of Golf, a very senior role with a global footprint in major events, sponsorship acquisition and activation, player representation, media distribution and facility management was joining the leadership team of the European Tour as Deputy CEO and Director of the Ryder Cup.
Industry veteran Kinnings, who was personal manager to leading European Tour stars such as Paul Casey, Colin Montgomerie and 2018 European Ryder Cup captain Thomas Bjorn as well as overseeing a range of leading European Tour events such as the Abu Dhabi HSBC Championship and the Ricoh Women's British Open had previously been tipped to replace George O'Grady.
But many considered Kinnings to have been far beyond the upper echelons of the Tour's senior management pay structure, and could well be, this time around, the heir-apparent to his new boss Pelley when he – or his board – decides it's time to head back across the Atlantic with the jury still very much out on his tenure.
But, whoever is to fill the European Tour hot seat going forward will have an in-tray full of significant structural and operational obstacles, from falling TV audiences to sponsors seeing greater value elsewhere, from Brexit to the inevitable migration of the Tour's top talent to the PGA TOUR, not necessarily more but certainly bigger budget events and a world tour emerging on the distant horizon as part of a change agenda as challenging as any faced by a professional sport in Europe.
By Michael Wilson