The Ryder Cup is a prestigious golf competition that is contested between teams of professional golfers from the United States and Europe. Established in 1927 and named after Samuel Ryder, an English businessman and golf enthusiast who donated the trophy, the tournament is held biennially with teams of 12 players from each side competing in various match-play formats.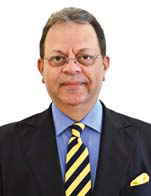 Golf historians will be quick to point out that even though the tournament began as a competition between the two superpowers- the US and Great Britain; 52 years later, the Ryder Cup format has expanded to include all of Europe. That brings us to the Ryder Cup tournament of today which is anticipated by golfers in an almost palpable electric atmosphere. The cup is replete with intense rivalry, sportsmanship, and passionate fans who wait with bated breath for famous shots and dramatic comebacks.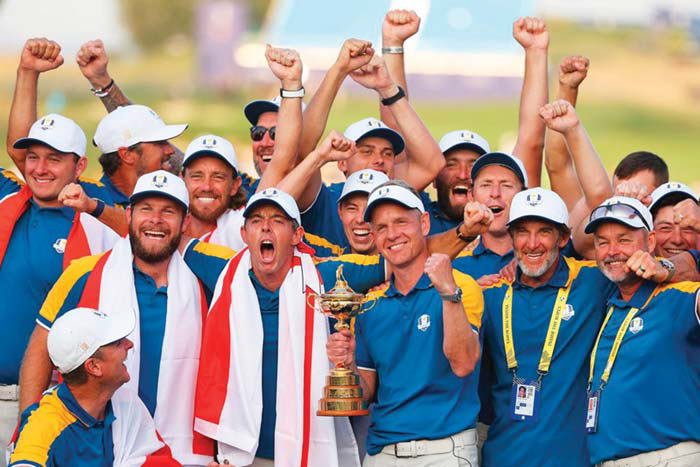 Speaking of passionate fans, my first Ryder Cup experience goes back to 1991 with fellow golfer and friend Atul Taunk. With DishTV being rare and expensive, I distinctly remember watching it at the Natraj Hotelone of Jamshedpur's oldest cinema halls. The tournament was held on Kiawah Island and it was while watching the tournament there that we struck common ground. Mesmerised by the course and admiring the players' techniques only made us dream bigger with each passing stroke. Since then, we eat, sleep and breathe sports with golf being the pivotal peg. After the latest Ryder Cup and the anomalies therein, Atul and I agreed that we are in the midst of a seismic shift in the golfing arena especially in its etiquette. When asked to contribute an article here no other topic seemed to fit the bill other than that of the declining golfing decorum. From basic foundational rules and regulations to crowds that would toe the line into almost uncontrollable throngs- this tournament can be considered one for the history books.
Over the last few years, there has been a steady decline in the etiquette aspect. Although most other professional associations have held steady in terms of the dress code; with clubs relaxing the rules to allow shorts on their courses- LIV Golf has permitted players to come onto the course in shorts. In the last few years across the world, we have also seen shirts that are tilted more towards round-necked shirts! That is a far cry away from the prominent collared shirts, pants and shoes; the 'uniform' perse that one associates a golfer with. LIV Golf is steering towards being more modern however the traditional conduct is very clear- no matter the weather, golfers must adhere to the dress code.
While associations across the world appreciate the support with a huge fan following of their favourite players, the recent incident with Rory McIlroy and Joe 'Bones' LaCava left much to be desired. While it is fine to cheer your team and encourage them, berating and distracting the opponent that could cost them the game is frowned upon. Shining some light on the incident, LaCava was still hanging around waving his hat, while McIlroy was lining up his putt- an important stroke that can make or break your game. Despite being prompted to move, the combination of outrageous acts and an almost out-of-control gallery holds the potential to break a player's focus, and negatively impact their motivation and will to win.
Golf etiquette is ageless and timeless. In a gentleman's game, much like cricket, there are rules of behavioural conduct, a strict dress code and a spirit of sportsmanship that is second to none. It is known to be a game that builds character, helps develop respect for fellow players, and, most importantly, teaches how to enjoy the game while adhering to safety regulations for all players, caddies and audiences. One could argue that these benefits hold for all sports which is why we push our children to take up a sport whether individually or as part of a team. It is, therefore, entirely on the shoulders of professionals to set stellar examples for younger players keenly watching their every move.
At the root of any sport is passion- the passion that players exude reverberates in the crowds of fans that all cheer, gasp and clap as one rallying force behind their teams. The insurmountable pressure that players feel to perform at their best, the moment that wicket falls, the ball soars into the stands, the most unlikely hole-in-one, the gut-wrenching pain of defeat or the exhilaration of the win; all culminate into a fantastic and unforgettable sporting experience.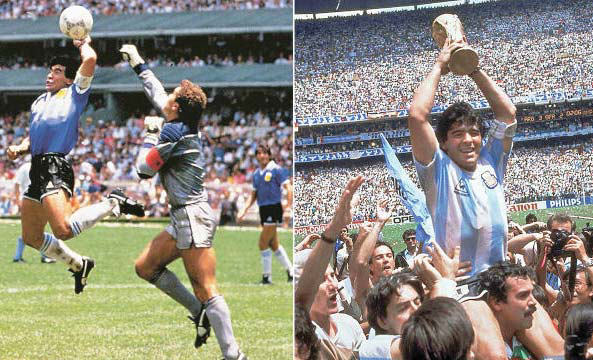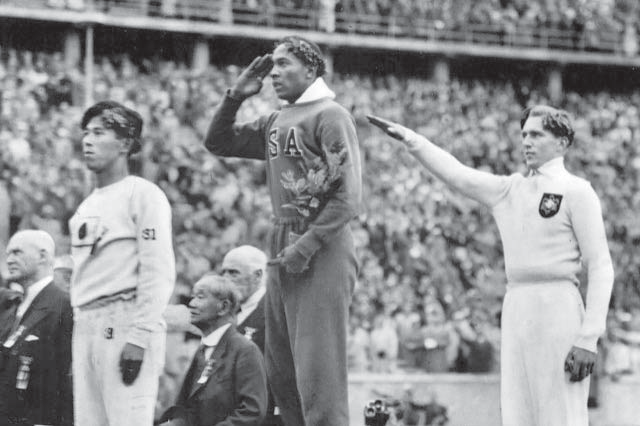 Sports history is replete with moments- the good, bad and the ugly that still make their way into conversion today. In football, The "Hand of God" (1986) – Diego Maradona's infamous handball goal in a FIFA World Cup match between Argentina and England has divided opinions. If it was indeed his hand that made the goal, the right thing to do, the sportsman's spirit, should have compelled him to come clean, even if it cost Argentina the World Cup. The infamous "Headbutt Incident" Zinedine Zidane's headbutt on Marco Materazzi during the 2006 World Cup final, his last professional game, remains a memorable moment that leaves a bitter taste. In 2014, Luis Suárez, the Uruguayan striker, bit Italian defender Giorgio Chiellini during a World Cup match, leading to a lengthy ban and a smear on an otherwise stellar career. Chile and Italy upped the ante with a notoriously violent and ill-tempered match during the 1962 World Cup resulting in multiple injuries and red cards. The incident is referred to quite apathetically as the "The Battle of Santiago" as both teams left the 'battleground'. Sir Alex Ferguson's antics to benefit Manchester United leading them to contentious wins is colloquially called "The Fergie Time" as he manipulated the clock by adding injury time during crucial moments in the game.
Golf etiquette is ageless and timeless. In a gentleman's game, much like cricket, there are rules of behavioural conduct, a strict dress code and a spirit of sportsmanship that is second to none.
The "Malice at the Palace" in 2004 was a black day marked on the calendar of any avid basketball fan. The animosity between the teams resulted in a brawl during an NBA game between the Indiana Pacers and Detroit Pistons that spilled into the stands. There is a fine line between passion and compassion. Trouble starts when the lines are blurred and leaves nothing but chaos and shame in its wake.
The list of bad behaviour, fines and penalties across countries, games and tournaments are countless. For as many infamous moments there are as many if not more exemplary instances where conduct and the spirit of sportsmanship have transcended the game itself.
During a particularly precarious time in the history of mankind, the 1930's were unequivocally contentious. Death, destruction, war and racism were all that
generations of people knew, cared and talked about. The best parts of humanity hid in the most unlikely place and showed itself during the 1936 Olympics in Berlin. Adolf Hitler refused to shake the hand of the four-time gold medal winner Jesse Owens on account of his African-American ethnicity. Defying the Aryan narrative, his fellow athletes showcased sportsmanship by congratulating him and honouring the skill and talent he displayed on the tracks. Aside from Owen's exceptional skill, defying direct orders of racial prejudice takes a kind of bravery that was rare for its time.
In the 400m semi-final at the 1992 Barcelona Olympics, British runner Derek Redmond tore his hamstring. Despite immense pain, he continued to finish the race, and his father rushed onto the track to support him. This act of determination and familial support exemplifies not just the Olympic spirit but that of commitment to one's craft that made the whole world stand up, take notice root and cheer for him.
Sports are known for bitter rivalries- Muhammad Ali vs Joe Frazier was one such feud which made their upcoming match forbade the 'Underarm Incident' from reoccurring.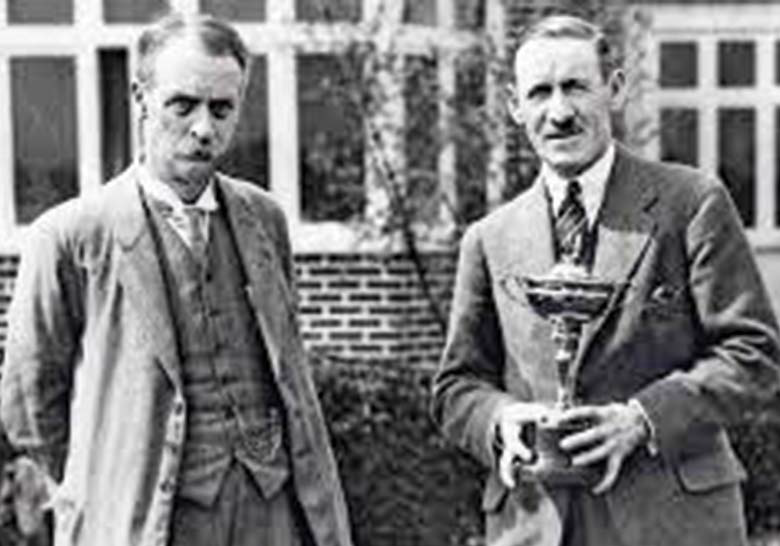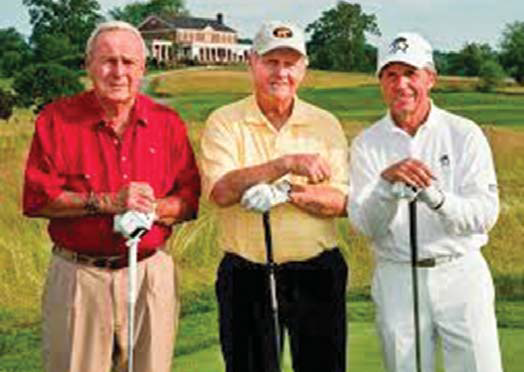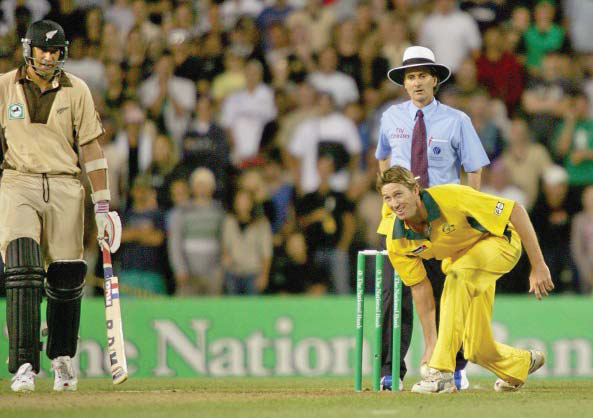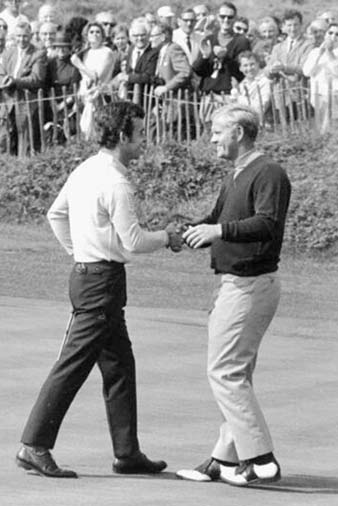 Speaking of passionate fans, my first Ryder Cup experience goes back to 1991 with fellow golfer and friend Atul Taunk. With DishTV being rare and expensive, I distinctly remember watching it at the Natraj Hotel- one of Jamshedpur's oldest cinema halls.
In 2018, Australian cricketers Cameron Bancroft, Steve Smith, and David Warner were caught tampering with the ball during a Test match against South Africa. The incident led to suspensions and severe backlash from the cricketing community. During the 1932- 1933 Ashes Series, the "Bodyline Series" found Australian batsmen at the receiving end of consistent balls that were delivered short-pitched and aimed at their bodies. Tensions were high as the teams kept playing but this instant too led the cricket community to rethink what the spirit of the game should be; a position we find ourselves in once again, years later.
During a Test match between India and Australia, a dispute arose between Indian player Harbhajan Singh and Australian all-rounder Andrew Symonds, leading to allegations of racial abuse later referred to as 'Monkey Gate'. The incident had significant controversies that are as old as the game itself. In 1981, during a One Day International match between Australia and New Zealand, the Australian captain Greg Chappell instructed his brother Trevor to bowl the final ball underarm to prevent the Kiwi batsman from hitting a six to tie the game. Widespread criticism and a change in the rules shortly followed this ungentlemanlike strategy known as the "Fight of the Century". Outside the ring, they both trash-talked each other during interviews claiming to be the best. Despite Ali's talent and tenacity, he lost to Joe Frazier. Even though it hurt his pride and ego, Ali rose above it all, congratulated Frazier and even praised him for the skill he showed in the ring.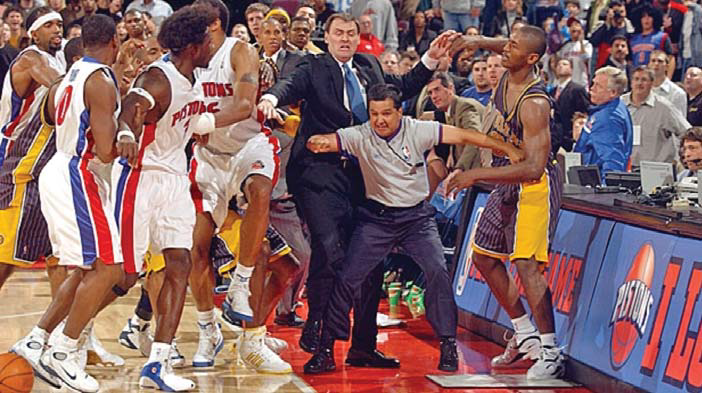 Cricket too has more than its share of repercussions and strained relations between the two teams. In 2010, the "Spot-Fixing Scandal" saw several Pakistani cricketers, including Salman Butt, Mohammad Amir, and Mohammad Asif, involved in spot-fixing during a Test match against England. The scandal resulted in bans and legal consequences.
Golf is a sport that places a strong emphasis on sportsmanship and etiquette. During the 1969 Ryder Cup, Jack Nicklaus conceded a two-foot putt that Tony could have missed.
A good story of rivalry would not be complete if we didn't include a chapter on an India vs Pakistan cricket match. Millions of people from both countries tune in and take wins and losses personally. One such game that comes to mind is the 1999 Test match against Pakistan when Indian spinner Anil Kumble took all 10 wickets in an innings. After the match, he acknowledged the respect and admiration he had for Pakistani players and their captain, Wasim Akram, displaying mutual sportsmanship.
During the 2003 Cricket World Cup semifinal, Australian wicketkeeper-batsman Adam Gilchrist voluntarily left the crease after he edged the ball to the wicketkeeper, even though the umpire did not give him out. This act of honesty and sportsmanship earned him respect from cricket fans worldwide. Courtney Walsh displayed great sportsmanship by not running out the non-striker in the 1987 World Cup match that would have put the West Indies in the semi-finals.
Golf is a sport that places a strong emphasis on sportsmanship and etiquette. During the 1969 Ryder Cup, Jack Nicklaus conceded a two-foot putt that Tony could have missed. But instead, Jack chose to share the points instead of a possible outright win. This incident,
endearingly called "The Concession" marked the first ever tie-match in the Ryder Cup history. The pair threw their arms around each other's shoulders in an outstanding show of a deep sense of respect for one another and more importantly for the game.
The late Arnold Palmer, known as "The King," was not only a legendary golfer but also an ambassador for the sport, Jack Nicklaus, Gary Players, Tom Watson, Tiger Woods and Phil Mickelson, amongst many others are stalwarts that have all displayed exemplary sportsmanship throughout their careers and emphasized the importance of respecting the game, its etiquette and fellow competitors.
During the intense competition of the 2016 Ryder Cup, Rory McIlroy and Patrick Reed engaged in a thrilling match. Their mutual respect and camaraderie, despite the fierce competition, were evident and personified the spirit of the tournament. Golf is a sport that values honesty, integrity, and respect for fellow competitors, and these moments highlight the importance of these virtues in the golfing world. We are, therefore, proud to present 'Fair Play' awards that recognize and encourage these virtues in tournaments conducted and played in the Jamshedpur circuits.
The examples cited above have left a lasting impact on sports history. Whether for the level of drama, the extent of damages and injuries, fines and penalties imposed they all have a common denominator i.e. that winning is important- by any means necessary. Dignity is a high cost to pay for a win and will always be controversial in the annals of history. But ask any good sportsman or woman, winning fair and square with one's grace intact is far more gratifying and sets a better example for those who will inherit future titles. Another common thread is that for each breach of the sportsmen's spirit, there have been repercussions ranging in severity from fines to legal consequences.
This is what sets golf apart from other games. Some rules are unspoken but widely known and inherited from previous generations.
Global golf organizations have a zero-tolerance policy for disruption or rulebreaking. Professional golf is also a mentorship program for younger players to emulate their role models. They should learn the right mannerisms, rules, regulations and protocols so that the Mcllroy-LaCava incident is never repeated and the standards of golf etiquette remain as high as it was when the game fi first began. Those who fill the gallery do not need to resort to booing or hissing to express their disdain towards players for their game or for the decisions they make concerning their careers. An increasing number of people make their disappointment known, especially towards those players who have left the PGA and joined LIV Golf. We hope to never see a day when international golfing associations install protocols in the form of penalties for players, caddies or the audience because of misbehaviour or malpractice. There never was one and nor should there be, after all, 'It is not the wins or losses that count in the end, but how you played the game that matters'.
Therefore, going back to the original thesis of the subject- the recent Ryder Cup is a cautionary tale that we must learn from. Do as gentlemen did before us and honour the dress code, equip yourself with the right kits and above all else, honour the game, and your opponent and respect their skill.
To conclude, I'd like to borrow from Rory McIlroy himself during an interview after winning the cup, fighting back tears poignantly said- "I needed that to fuel me today and not let it take away from what has been a great week. I felt like I used it to my advantage and came out with a different level of focus and determination and in a way, it gave the whole team a bit of fire bellies." That, ladies and gentlemen, is the markidyllic sportsman and role model.