As the game of golf gets back on course – although not necessarily as we once knew it – for us amateurs, tee times are like hen's teeth with frustrated club players keen to blow away those lockdown blues – whilst the professional game has been left reeling with some circuits faring better than others.
This month's Bunker Mentality looks at how the pro tours are coping and flags up serious concerns over the European Tour's ability to remain intact, independent and in its present form.
When the wrecking ball that was – and remains – Coronavirus first introduced itself in China in the early days of 2020, few would have ever imagined just how catastrophic this unknown virus would prove to be for the game of golf and the wider professional sporting landscape.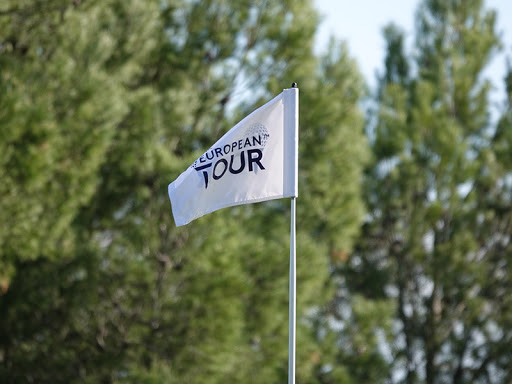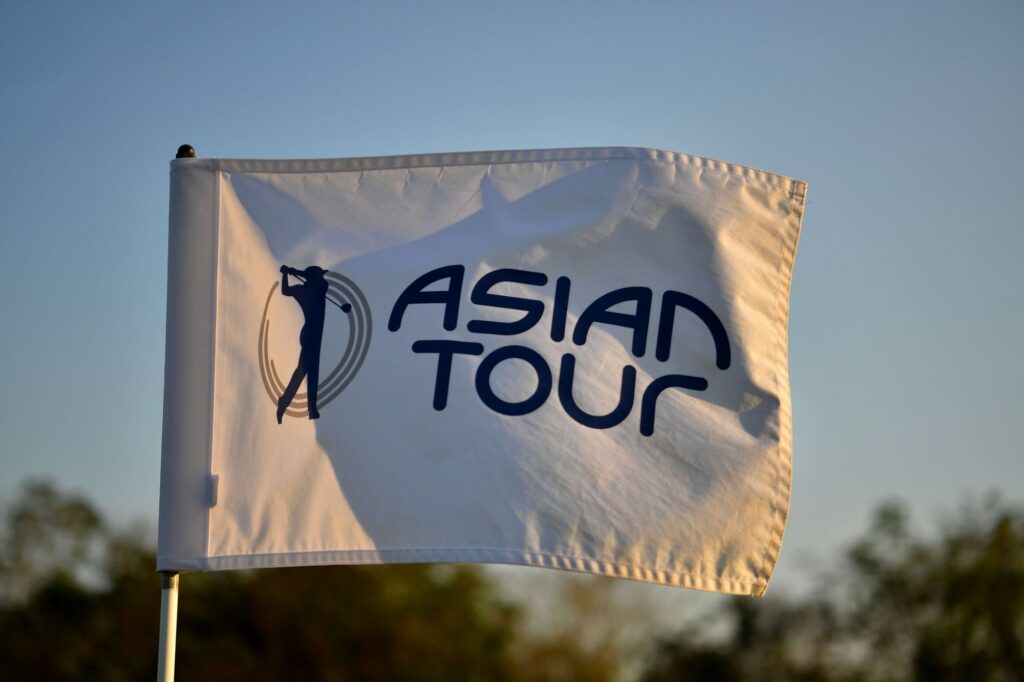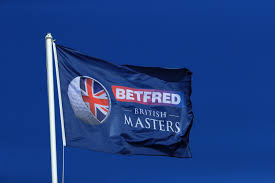 As COVID-19 spread around the world, aided-and-abetted by global transportation that had become the very symbol of international sport, elite golfers could be playing in Japan one week, China the next before criss-crossing to South East Asia, India, South Africa, the Middle East, and all that before the European Tour had set foot on the continent from which it – nominally at least – takes its name.
10-million-plus confirmed cases and half-a-million deaths directly down to COVID-19, scarcely a country in the world escaping unscathed, some, such as the USA, the UK, Spain, Italy, Russia and Brazil paying a huge price.
Of course, by comparison with the untold suffering and despair caused by Coronavirus to individuals, families and communities the world over, the not inconsiderable impacts on professional golf are largely irrelevant and don't expect to see any member of either 2020 Ryder Cup squads queuing-up at food banks or applying for unemployment assistance any time soon.
Of course, individual tours have handled the COVID-19 in keeping with the political and scientific advice within their jurisdiction, hence, the PGA TOUR and its sister LPGA, both initially hit hard (the PGA TOUR alone saw a dozen tournaments lost altogether – combined prize money approaching US$100m forfeited) have weathered the storm relatively well in light of the Trump administration's laissez-faire approach to the, 'Invisible enemy,' the weekly 'dollar-fest' back up and running, albeit with no fans on course, the three stateside, 'Majors' deferred until the fall, unlike Europe's Open Championship, cancelled altogether.
But perhaps the most curious of Coronavirus outcomes has been that of the European Tour; already on the back foot having lost the Hong Kong Open due to civil unrest, the Wentworth outfit went on to lose 15 more tournaments, including from Kenya to India, Malaysia and China, Sweden, Spain, Germany, France and Portugal, US$50m-plus wiped-off the circuit's prize funds almost at a stroke, death by a thousand cuts.
And what has replaced those events – including the prestigious Rolex Series Irish Open – scarcely offers rich pickings; an emasculated Austrian Open followed by a six-event 'UK Swing,' four events in England, two in Wales, all bar one – the British Masters – offering US$1.1m prize pots.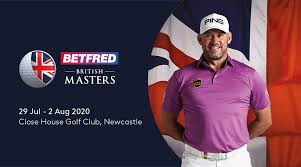 All of which must have golf fans across continental Europe scratching their heads and rightly asking themselves whether the international European Tour has morphed overnight into the UK Tour.
Of course, Wentworth bosses will be claiming – with some justification – that six, low budget UK-based events is better than nothing and salvaging both the Scottish Open and its flagship BMW PGA Championship, both held over until October has sent out a strong signal.
But, without question, the most seismic decision affecting the European Tour has yet – as Golf Plus goes to press – to be taken.
The Ryder Cup, due at Whistling Straits GC in Wisconsin from 25th – 27th September has, to date, avoided the cull of prestigious golf tournaments across the USA, with all options – postponement, cancellation, playing without on-course spectators – understood to be still on the table, a recent spike in COVID-19 cases in the Midwestern state casting fresh and serious doubt on the event's viability, increasing speculation of a deferment until next year.
All of which would be bad news for the European Tour in particular and cast doubt on its ability to remain independent, risk being either taken over by the PGA TOUR, or vulnerable to a hostile approach from the Premier Golf League, which, like Coronavirus, has certainly not gone away or fall prey to one of the increasing number of private equity actors, such as CVC Capital Partners picking at the carcasses of struggling sports.
Short-to-medium-term, the importance of the 43rd Ryder Cup proceeding as planned cannot be underestimated in the context of the European Tour's ability to ride out the COVID-19 storm, which some observers – this one included – view as a fight for independence and survival in its current form.
An, 'Away' Ryder Cup is not as lucrative for the Wentworth-based circuit as one staged on European soil; the PGA of America is said to take a 5:1 share of profits when the event is on US soil, but when the event is held in Europe, the Wentworth is entitled to 60% of the profits, just under GBP25m (Approx. US$31m) from Paris 2018.
Given the four-yearly cycle of the Ryder Cup on which the very financial foundations of the European Tour are built, there's one-year of 'Feast,' a 'Home' Ryder Cup, two of 'Famine,' two fallow years with no Ryder Cup whatsoever (when heavy losses are incurred) and one year of banking a fifth of the profits generated by a US-based Ryder Cup.
According to its official accounts, the European Tour Group, including Ryder Cup Europe, its majority-owned trading vehicle for all matters Ryder Cup reported a loss of £10.37m in 2017, when Ryder Cup revenues would have been at a four-year low, compared to a profit of £11.6m in 2018, when the rewards of the Ryder Cup in France would be included.
And, whilst not exactly awash with liquidity, the European Tour sits on substantial cash reserves, £22.7m in 2018 – down £1.9m on the previous year – and it is likely those cash reserves will have been significantly eroded once 2019 / 2020 official accounts are filed, reflecting the loss of bread-and-butter tournament income and an ever increasing reliance on internal funding for ever more tournaments.
Substantially higher costs and significantly lower revenues, never a good look, a recipe for rationalisation and restructuring.
Hefty fixed costs, not the least of which, a wage bill for its 270-odd employees – estimated between £15m – £20m annually – won't help either, job losses in a slimmed down organisation a distinct possibility.
But, for the avoidance of doubt, the Wentworth-based outfit is not going under anytime soon.
However, for an organisation planning for its Golden Jubilee in 2022, these are treacherous times, senior leadership trying to navigate a steady course towards calmer waters.
But, the loss of tournaments – some of which it would not be unreasonable to speculate may never return – together with a sports sponsorship market already in decline before COVID-19 came along, with many economists suggesting the 2008 financial crisis was modest compared to a deep and lasting recession following in the footsteps of the pandemic, the commercial future of golf in general and the European Tour in particular looks far from rosy.
Add into the mix a gradual but inexorable decline in playing and watching golf over recent years, the inevitable transatlantic migration of the European Tour's top talent, things down Wentworth way may well get somewhat worse before they see a chink of light at the end of a very long, dark tunnel.
Postponement / cancellation of the Ryder Cup could represent the genesis of a 'Perfect storm' from which it would take time, investment, imagination and a large slice of luck if the European Tour was to emerge intact and unscathed, qualities not typically found in abundance down Wentworth way.
Meanwhile, closer to home, the Asian Tour may – perversely – find itself least affected by the Coronavirus crisis, with several factors going in its favour.
First, the Singapore-based outfit is – by necessity – leaner and meaner than its larger rivals, carrying a fraction of the fixed costs – especially headcount – and overheads of the larger circuits, running a tight ship by comparison, and, second, mainly for reasons of climate, there is traditionally a summertime hiatus on Asian Tour, meaning it has only lost around half-a-dozen events.
And finally, because Asia in general, and especially South Korea and China were first into – and out of – COVID-19 crisis mode, the Asian Tour may be ahead of the curve in reclaiming lost ground, and, in seeking sponsorships in the high-six and low-seven-figure sums, in the new post-Coronavirus economic landscape.
Never mind sport, or indeed golf, life itself has been changed – and beyond all recognition – by COVID-19, socially, economically and culturally both during and after the pandemic and how the royal and ancient game – elite and recreational – embraces change and adapts to the, 'New normal' will inevitably define golf for a generation and more.
So, watch this space, and hold onto your hats – there could be testing, turbulent and tempestuous times ahead.