Dubai is a great golf destination for golfers from India. The visas are available on arrival and the process takes 15 minutes at DXB airport. With over 100 flights from multiple destinations from India, it is very easily accessible with the full service carriers. Low cost airlines should be avoided, especially if you are carrying your golf set!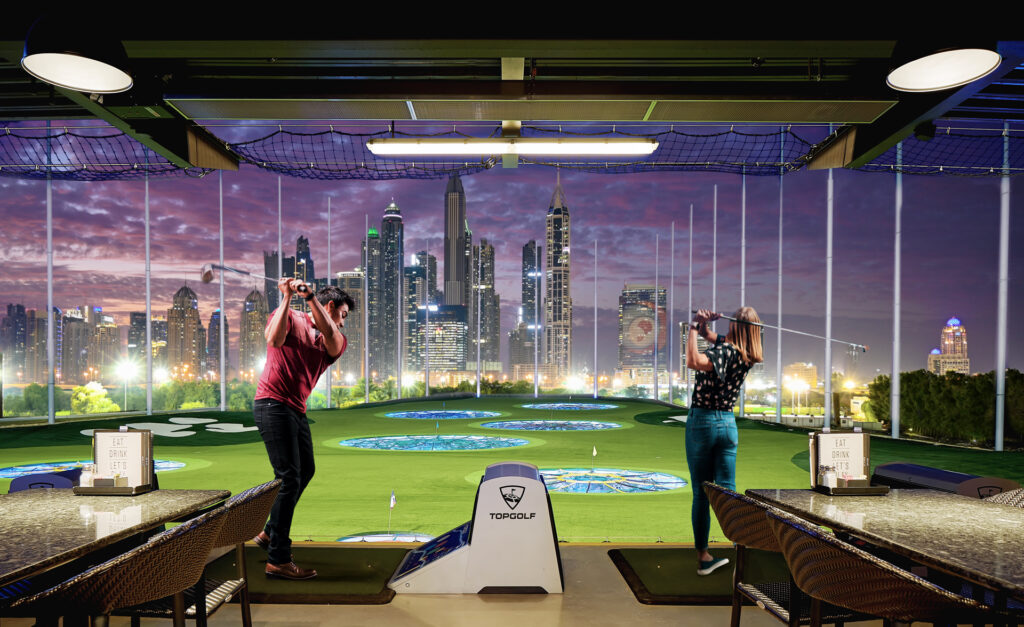 Go-to-spots for Golfers in Dubai:
1) Visit the India Pavilion
2) Visit to the Mobility pavilion: Shaped like a falcon in fight, the pavilion tells the story of the UAE as a global hub, and the vision of its leaders to create a peaceful and progressive society with ambitions plans for future.
3) A round at the Dubai Creek Golf & Yacht Club & Emirates Golf Club
DUBAI has over a dozen golf courses to choose from and they are all of international quality. The Montgomerie Golf Club, in addition, has an outstanding Golf Academy for all levels of golf instruction. Plus the club house serves a great Egg Benedict! The Emirates Golf Club has an additional facility called 'TOPGOLF' with a multi-level golf driving range.
A visit to the Dubai Frame and a walk in the SOUK are highly recommended. One can take a ferry to have lunch at a traditional home offered by SMCCU, complete with sitting on the ground and tasting the traditional cuisine. Of course one must visit The View at the Palm which gives a birds-eye view of one of the most exclusive artificial housing colonies of the world. A visit to the India Pavilion is quite an experience.
Explore Dubai for a wide range of choices and start planning your trip now!