MY BEST ADVICE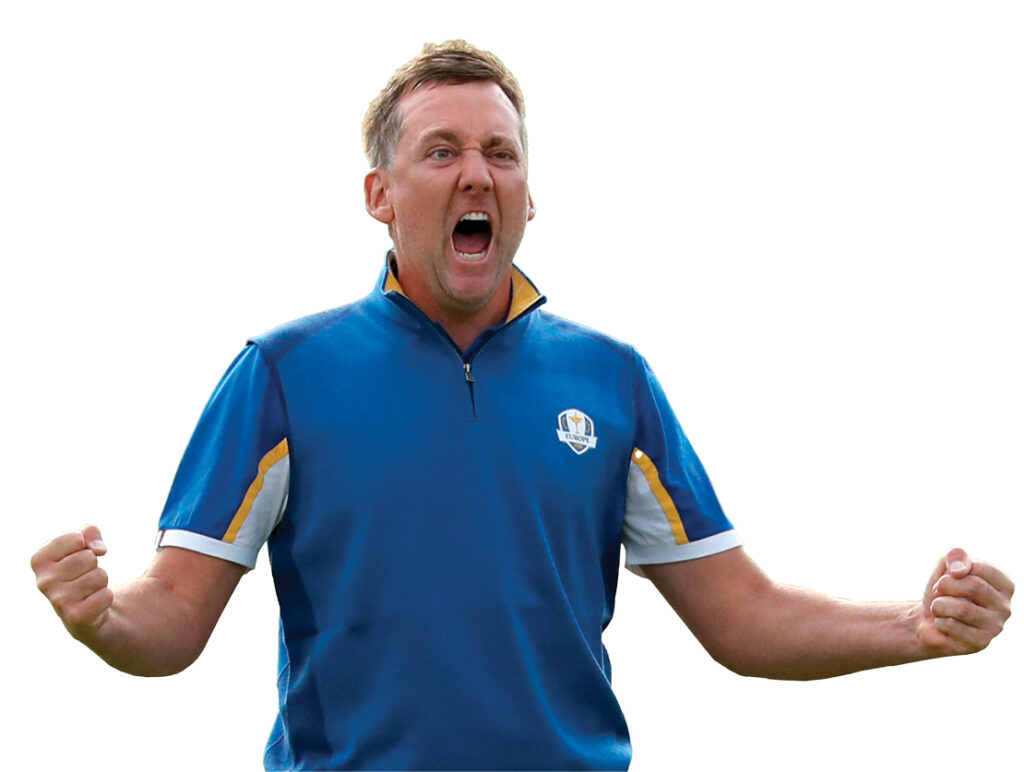 Matchplay master Ian Poulter shares some of his secrets
1) Have an aggressive strategy If there's an opportunity to get to a green, I'll go for it. On a short par 4, or somewhere that gives the best chance of making three, I will be really aggressive in matchplay. You've got to take on risks. Cautious golf doesn't win matchplay ties. You have to hit driver where you can to leave yourself as short an approach as possible. If you don't do that, your opponent will, and you don't want to leave that opportunity open.
2) Focus on your own game I've heard the theory about laying back to hit first into greens in order to put pressure on your opponent, but I don't believe in that. If you're playing well you don't have to worry about hitting in first or second. I'm concentrating on my game. So no matter if my opponent has hit to 2ft or 20ft, I'm still trying to hit it stiff. If my opponent has hit to 10ft, that isn't putting me under any more pressure than I'm already under as I'm still trying to hole the shot.
3) Every putt matters  The biggest advantage to hitting inside your opponent is that
every putt you hit matters. If my opponent has hit to 20ft and I've hit to 10ft then I know my putt will either be to win or halve the hole. I always try to leave myself a putt to win the hole, which is why I'm aggressive when attacking greens.
4) Try to hole everything I try to hole every shot I hit to a green in matchplay – from approaches to putts.
If it's a 2ft putt or a 40ft putt, I'm trying to make it, not just get it close. That's why I will always chip aggressively in matchplay and very rarely leave it short. When they go in they can be a killer for some players if they weren't expecting you to make it.
5) Make them hole out I've heard this idea about giving putts early to pile the pressure on later, but it's absolute nonsense. If you give a two- to three-foot putt, a player is entitled to put the ball down and hit it as a practice anyway, so it's irrelevant. Make them hole everything bar a simple tap-in every time.
6) Expect the unexpected As much as I'm trying to hole everything, I always expect my opponent to do the same. Even if it looks as though your opponent is out of the hole, you still have to play aggressively and expect them to hole their next shot. However, there are times when you have to be sensible. Birdies are what win holes but if your opponent has hit it in the water and the best they can do is bogey, there is no point being overly aggressive and bringing in an error for them to get off the hook. Take par if that's what you need to win the hole – just keep your opponent under pressure.
7) It's never over Even if you're five up or five down, it's never over. I'll play aggressively either way, because we've seen lots of matches won from what looked like losing positions. Sometimes there is nothing you can do if someone goes birdie, birdie, birdie on you. They might come out firing but you must continue to play positively and try to win every hole. Stay positive.