GP: Who prompted you to take up golf out of all the other sports?
I used to live in Madhuban Police Academy where I used to do wrestling, one day i randomly saw a golf course there and I really wanted to try it once but due to my family's financial condition, i was scared to do so. My father who is a farmer, encouraged me to play golf and supported me in every possible way. When I started playing I gained interest and decided to pursue my career in it. Initially, Maniram Sir coached and guided me and later Raju Singh Sir helped me to take my game to another level.
GP: How did you manage your time to juggle between golf and studies?
I started playing golf when I was in grade 9 and for a couple of years it was really difficult for me to practice properly as the majority of my time was taken by school and assignments after 10th grade, I took admission to a nonattending school to give proper time to my sport.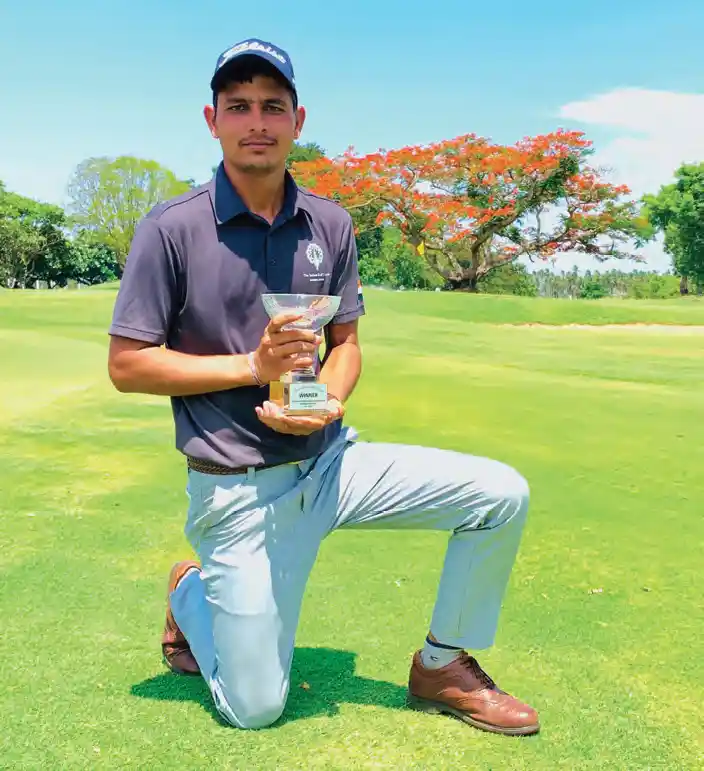 GP: What has been the role of IGU in your journey as an amateur golfer?
IGU has been really supportive of me throughout my journey and has provided me with a generous platform to compete. I would like to thank Simarjeet sir (Noida golf course) who guides me occasionally. GP: What are your future plans? Currently, my main goal is to be a part of the Indian team in the Olympics 2028 and then represent my nation in other international events.
GP: How important is fitness for your game and what is your regime?
Fitness in my game plays an essential role as i need exceptional stamina and strength to travel all around and play tournaments regularly. Being a Navy soldier, fitness is mandatory for me at least 5 days a week, n day 6 i focus more on stretching and meditation and Sundays are usually rest days.
GP: How are you keeping up your practice regimen?
As the off-season has begun, I am all focused on practising. I start my day around 5 am, by 6 am I reach the course and I practice for good 9-10 hours, which includes 18 holes, range sessions, coaching and putting drills.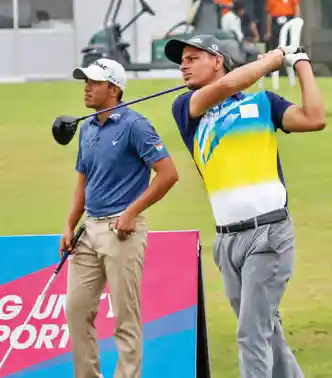 Favourites?
| | |
| --- | --- |
| Food | North Indian |
| Book | Ben Hogan's Five Lessons |
| Golfer | Rory Mcilroy |