Spaniard Jon Rahm captured his first Masters title at Augusta National by four shots following a closing 3-under 69. He became the first European golfer in history to win a Masters and U.S. Open. He achieved the feat on the 40th anniversary of his idol, the late Seve Ballesteros's second Masters victory and on what would have been his 66th birthday. It was Rahm's fourth PGA TOUR win of the season, propelling him back to the top of the Official World Golf Ranking and cementing his position as No. 1 on the FedExCup points list.
It's very hard to put it into words what it means for me to win the Master Tournament. We all dream of things like this as players, and we try to visualize what it's going to be like and what it's going to feel like when we achieve this goal. When I hit my third shot into the 18th green on Sunday, I could tell it was close by the crowd's reaction and the wave of emotion of so many things just overtook me. I'd never thought I was going to cry after winning a golf tournament, but I got very close to doing so at the end. A lot of it is because of what winning the Masters means to me, and to Spanish golf. It's Spain's 10th major victory, the fourth Spaniard to win the Masters, and my second career major title. It's a pretty incredible feeling.
The history of the game is a big part of why I compete and one of the reasons why I play this game is because of the late, Seve Ballesteros.
If it wasn't for the Ryder Cup at Valderrama in 1997 where he was the European team captain, I really don't know where I would be or where as a family we would be today, as it was at that event my family fell in love and got involved with the game of golf.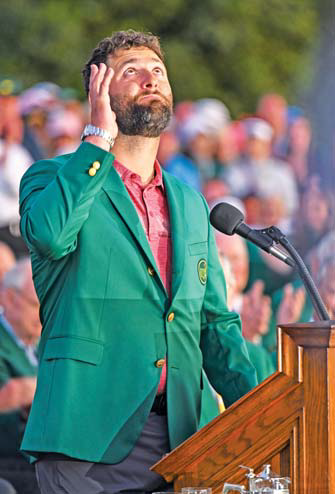 For me to win the Masters on the 40th anniversary of Seve's second Master's win, and also on what would have been his 66th birthday and Easter Sunday, is so incredibly meaningful. To finish off the tournament the way I did with an unusual par, which is very much a Seve par, it was in a non-purposeful way, a testament to him. I know Seve was pulling for me and this one is for Seve. He was up there helping, and help he did. There is a lot of pride in winning
the Masters and I'm really proud of myself. To play the way I did with only one bogey in the final round under difficult conditions and later come in with a good lead – it is hard to explain. It still really hasn't sunk in yet.
I also find it hard to believe I'm the first European golfer to win a U.S. Open and Masters Tournament. If there's anything better than accomplishing a feat like this, it is making golf history. It is a very humbling feeling to know I accomplished something like this considering the many great players that have come before me. It's a pretty good duo of majors and to get that done, I can't help to feel anything but thankful.
During the final round, I was calm despite starting two back of Brooks Koepka. I knew I needed to bring the fight to him. When I got to the fourth tee tied with Brooks, the goal was to keep giving him something to think about. If I hit a good shot or have a birdie chance, I wanted him to see that and I wanted to keep putting the ball in the fairway and making good swings for him to feel more of the pressure rather than me. I felt I did that really, really well.
After I got the lead in the sixth, the goal at that point was to not come back to the rest of the field and to have them chase me. I knew I could make a few birdies and pars on the back nine and it was going to be pretty difficult for someone to catch up, especially with the wind conditions.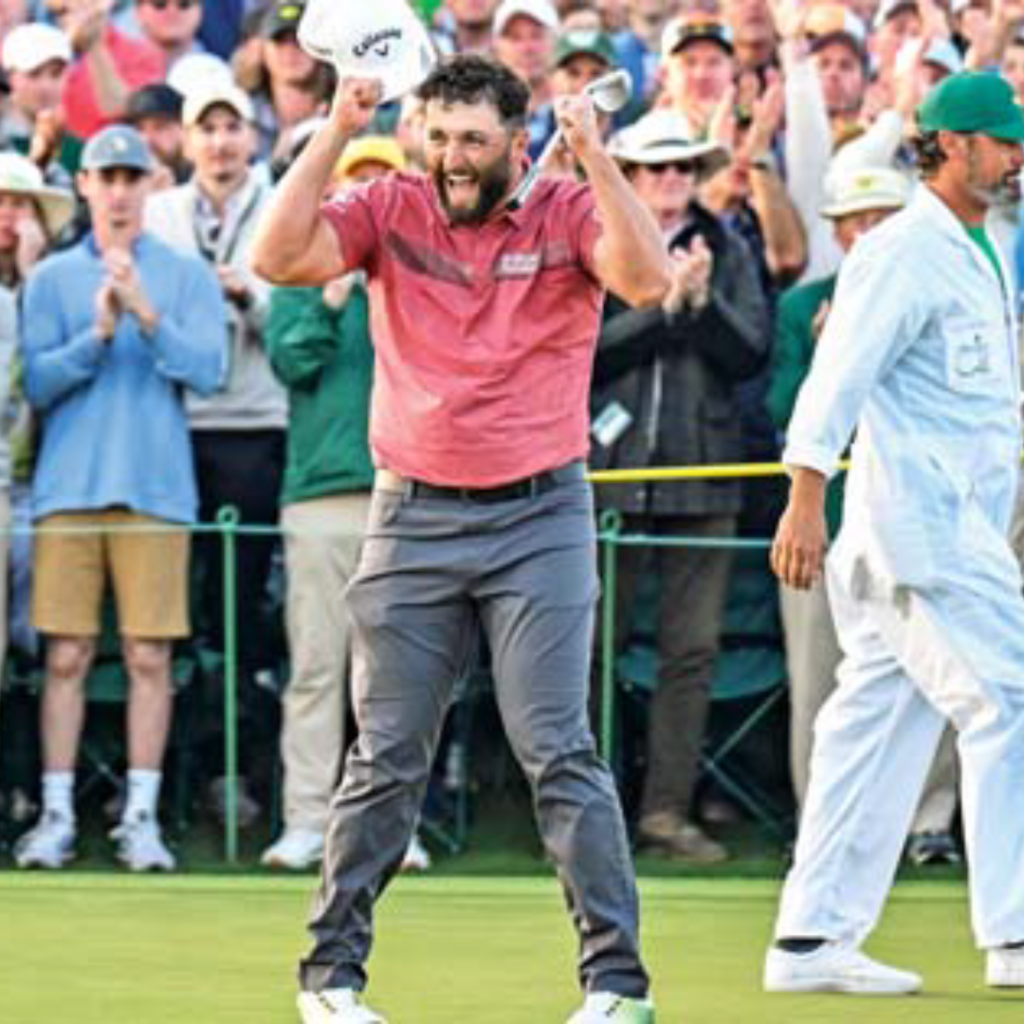 My lead narrowed very, very quickly and it made the 10th, 11th and 12th holes a lot harder for me. I might have looked calm, but I was definitely nervous. I'm glad that's the way it looked! That's what you strive for and you don't want to panic when you're fighting for the tournament. I felt comfortable with my game and I had a plan to execute. What is going on on the outside is not always a reflection of the inside. I never allowed myself to get too frustrated. I never felt like anything was out of control, but obviously, you're nervous and there's always tension. The only time I was a little upset was actually in the morning during the conclusion of the third round on the 16th hole. As I had three-putted 13, three-putted 15, and then hit a terrible shot on 16 and made a bogey,
I felt like at least one of those shots was avoidable. That was the only time I was truly upset. But I reeled it back in quickly and made two good pars on the last two holes to put myself in the final group, which was what I needed. All I had asked for was a chance.
Walking up to the 18th tee box with a four-shot lead, I felt confident. I think it was karma as I was telling my caddie Adam (Hayes) how great I have been hitting a low fade the entire week. And of course, on 18, I hit an average drive which was maybe two feet from missing that tree on the right and fell well short of the fairway. I guess it will be a good story in the future …. I won the Masters and didn't even make it to the fairway on the 18th tee shot! However, I'd rather want to remember my second shot on the 14th hole, because if there was a key moment throughout the day, it was that shot. To be able to hit it to four feet from being out of position was incredible.
I've always been confident when I've been close to the lead. I have full faith in all parts of my game. And maybe because we had difficult conditions, I was just so focused on what I had to do. We've put in a lot of effort to try and beat the best guys in the world. So maybe that level of intensity and that determination is what you see and that's why I'm characterized as a fighter. I'm really proud of myself for winning this.
Note:- Jon Rahm is now an 11-time PGA TOUR winner and you can watch him and the best golfers in the world on Eurosport.