Graham DeLaet, Charley Hoffman to lead event's fourth edition at Le Club Laval-sur-le-Lac in Montréal
by Chuah Choo Chiang, Senior Director.PGA TOUR
The Presidents Cup and American Junior Golf Association (AJGA) announced that the 2024 Junior Presidents Cup will feature Canada's Graham DeLaet and the United States' Charley Hoffman as captains of the International and U.S. Teams, respectively, when the event is contested on the Blue Course at Le Club Laval-sur-le-Lac in Montréal, Québec, Canada on Monday, Sept. 23 and Tuesday, Sept. 24. The 2024 Presidents Cup will tee off two days later at The Royal Montréal Golf Club.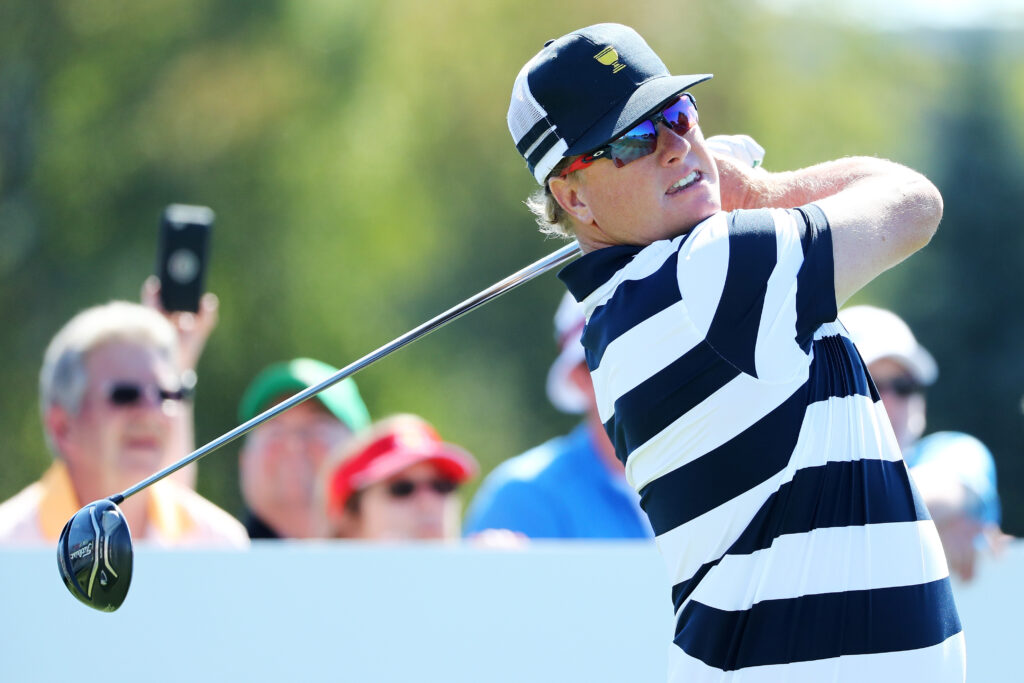 The Junior Presidents Cup is a two-day, team match-play competition featuring 24 of the world's top junior boys 19 years old and younger – 12 from the United States and 12 from around the world, excluding Europe – that takes place just days before the start of the biennial Presidents Cup. The Junior Presidents Cup was developed to give the world's best non-European juniors a unique playing opportunity to compete in an international team match-play competition and showcase the global reach of junior golf.
"In what has quickly become a beloved tradition of Presidents Cup week, we are honoured to once again partner with the AJGA to contest the Junior Presidents Cup and set the stage for what will be another exciting competition at nearby Royal Montréal for the Presidents Cup," said 2024 Presidents Cup Executive Director Ryan Hart. "As we've seen with each playing, the Junior Presidents Cup is a preview of the talent that will one day take the spotlight in the main event, and we're grateful to the prestigious Le Club Laval-sur-le-Lac for opening their doors to this unique competition."
The teams will compete in six Four-ball and Foursomes matches on Monday, Sept. 23, followed by 12 Singles matches on Tuesday, Sept. 24.
"Partnering with the Presidents Cup and the PGA TOUR to bring the Junior Presidents Cup to Le Club Laval-sur-le-Lac in Montréal, is a remarkable opportunity to showcase these junior golfers to the world," said AJGA Executive Director Stephen Hamblin. "Having two captains who are so involved with the Presidents Cup as well as AJGA alumni is a dream come true and we are excited for this event to help us further our mission of developing golf's next generation."
DeLaet, a proud Canadian who represented his country at the 2013 Presidents Cup, put on a show in front of the crowds at Muirfield Village Golf Club in Dublin, Ohio, earning a 3-1-1 record. He opened with a victory in the first match of the event, partnering with Jason Day to defeat Hunter Mahan and Brandt Snedeker, 1-up, in Four-ball.
But DeLaet's indelible moment at the Presidents Cup came on Saturday morning when he holed a bunker shot at the 18th hole for birdie to claim a 2-up victory against Jordan Spieth and Steve Stricker. The next day, DeLaet defeated Spieth in Singles, 1-up.
Three years later, DeLaet represented Canada again, this time in golf's return to the Olympics at the 2016 Games in Rio.
Off the course, DeLaet and his wife, Ruby, started the Graham and Ruby DeLaet Foundation to provide support for children and junior golfers in his home province of Saskatchewan. During his own junior golf days, DeLaet played in the 1999 AJGA Lucent Western Canadian Jr.
"It was a total honour to get the call, and I was honestly taken aback at the opportunity, but it's going to be a lot of fun to see these kids make memories for a lifetime in a city as special as Montréal," DeLaet said. "A lot of these kids on both teams will end up playing on the PGA TOUR at some point in time, so I'm looking forward to getting them together to have fun and hopefully play their best golf."
Hoffman, a Rancho Santa Fe, California native, has competed on the PGA TOUR since 2006 and owns four career victories and nine runner-up finishes. Known for his consistency and longevity, Hoffman advanced to the FedExCup Playoffs in 15 consecutive seasons from 2007-2021.
In 2017, Hoffman qualified for the United States Team at the Presidents Cup, where he compiled a 1-2-0 record in his debut at Liberty National Golf Club, highlighted by a dominant 6-and-5 victory in Four-ball over Charl Schwartzel and Anirban Lahiri.
As a junior golfer, Hoffman competed in 13 AJGA events, including a victory at the 1994 PING Phoenix Junior Championship. He also went on to win the California high school state championship in 1994 and 1995, becoming the first two-time winner at the time.
"My first reaction was complete honour that I was even considered," Hoffman said. "The relationships that are formed through these AJGA team events are special, and to represent your country on top of that is second to none. This experience will no doubt prepare them for future Presidents Cups, but at the end of the day my job is to make sure they have fun and enjoy the experience."
Founded in 1917, Le Club Laval-sur-le-Lac is considered as one of Canada's most prestigious clubs, with both of their courses – the Green and Blue – being named among the Top 100 golf courses in Canada. The Junior Presidents Cup will be played on the Blue Course, which was redesigned in 2013 by 2024 International Presidents Cup captains Mike Weir and Ian Andrew.
"We are very excited to host this event," said Le Club Laval-sur-le-Lac President of the Board, Christian Leblanc. "For us it is very important to help the juniors from Canada see what a great club this is and to help develop junior golf not just in Canada, but around the world. The club and the members are very excited to show what Laval sur-le-Lac is all about."
The U.S. Team defeated the International Team by a score of 13-11 in the third edition of the Junior Presidents Cup in 2022 at Myers Park Country Club in Charlotte, North Carolina, where a Notah Begay III-led U.S. Team mounted an improbable comeback in Singles against South Africa's Tim Clark and the International Team.
Junior Presidents Cup Eligibility
Teams will consist of the top 24 junior boys from the United States and around the world, excluding Europe, split up into teams of 12. Participants for both teams must be at least 12 years old by the start of the tournament and must have not reached their 19th birthday or have yet graduated high school as of January 1, 2024,*.
Additionally, participants must be amateurs who have not yet started college and are not members of a competitive collegiate golf program in order to be eligible to play in the Junior Presidents Cup.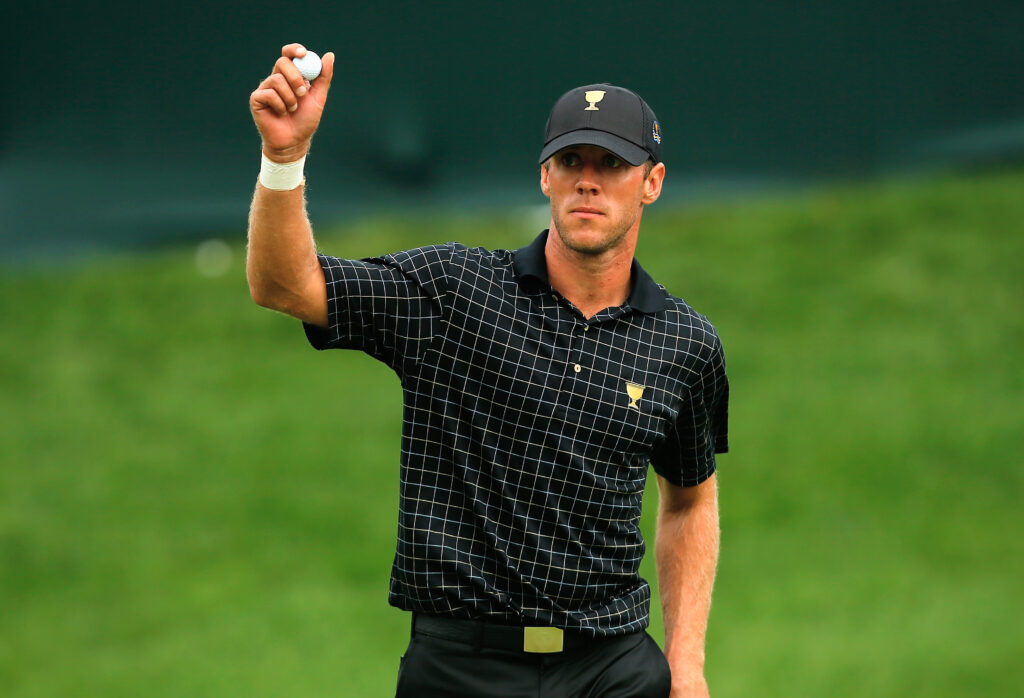 *Players graduating in the final four months (Sept. – Dec.) of the year will be considered part of the following year's graduating class