It's turning out to be one memorable April for young Karan Pratap Singh. The 22-year-old from Faridabad prevailed in a tight finish to claim his maiden victory at the Rs. 1 crore TATA Steel PGTI Players Championship 2023 presented by Chandigarh Golf Club on Saturday.
The in-form Karan Pratap's win followed his career-best runner-up finish in Noida last week where he had lost in a playoff.
Karan (70-70-68-70), lying two shots off the lead in second place at the start of the day, posted a resolute two-under 70 on day four to tally 10-under 278 for the week that kept his nearest rivals at bay and helped him triumph by one shot.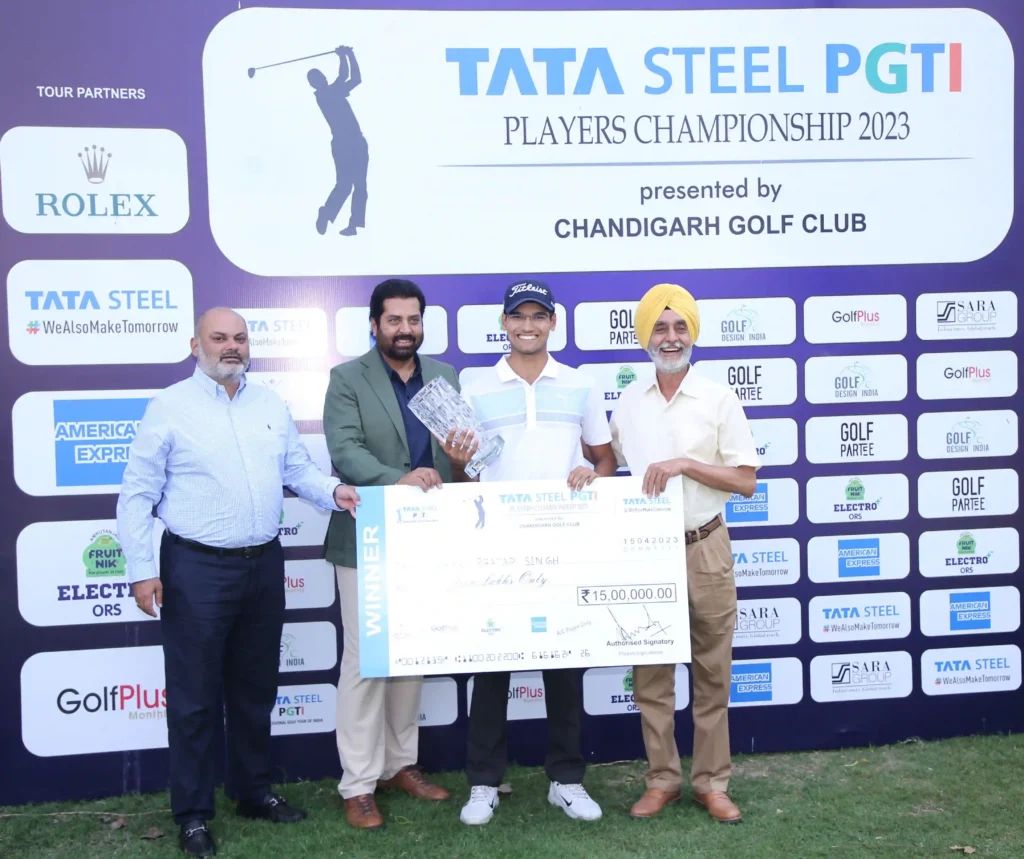 Om Prakash Chouhan (72-70-69-68) of Mhow and Arjun Sharma (71-68-70-70) of Greater Noida were the joint runners-up at matching totals of nine-under 279.
Karan Pratap Singh had an action-packed front nine where he made four birdies and three bogeys. Singh's 30-feet birdie conversion on the third and a perfect 9-Iron tee shot on the eighth where he narrowly missed a hole-in-one was his standout moments on the front nine. The bespectacled Karan, who has an unconventional putting grip referred to as the claw grip, kept himself in contention on a busy leaderboard with a birdie and bogey till the 15th. He finally broke away from the pack by making a quality chip-putt for Birdie on the 17th. Singh made another great chip-putt, this time for par, after missing the green on the 18th to come home the champion.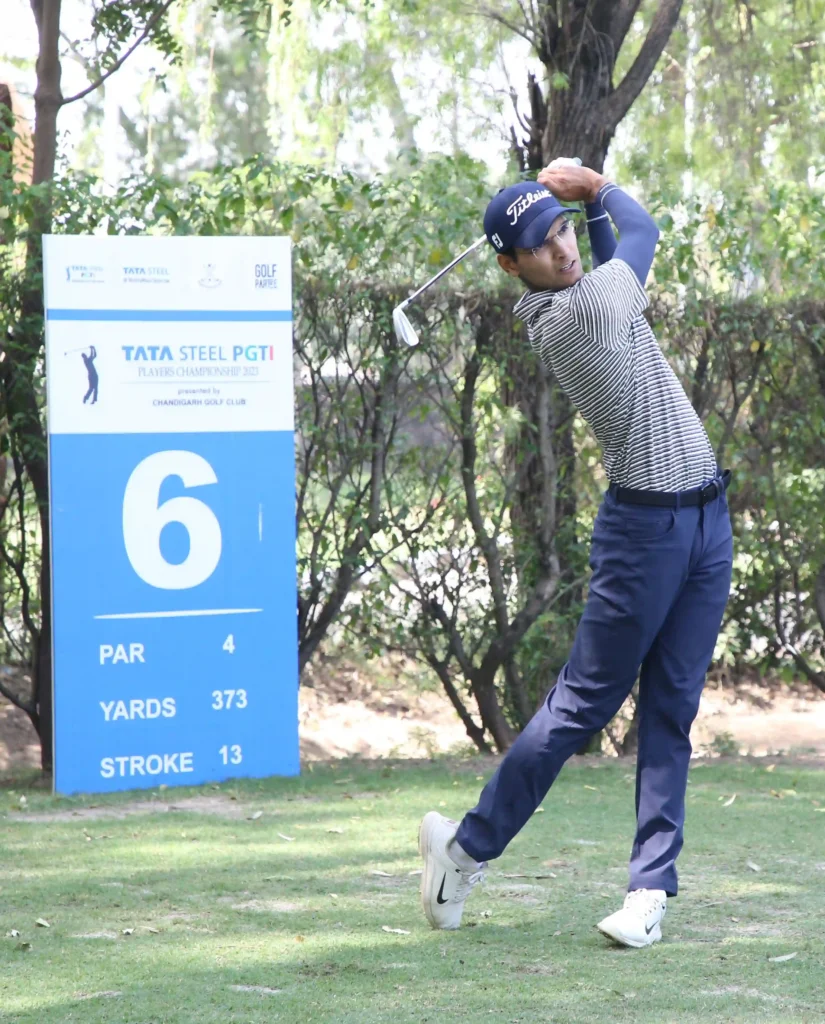 Karan, who turned professional in 2019, took home the winner's cheque worth Rs. 15 lakh to climb from sixth to third place in the TATA Steel PGTI Rankings as his season's earnings moved to Rs. 33,34,463.
Karan said, "It was great to finally get the job done especially after coming so close and losing out in the playoff last week. The turning point for me today was the birdie on the eighth hole where I nearly made a hole-in-one. There was a two-shot swing in my favour on the eighth as I sank a birdie there while Jamal dropped a bogey. That helped me tie Jamal for the lead.
"Once tied for the lead, I was confident of my chances. Despite the tight contest, my self-belief grew after the birdie on the 13th.
"It's an amazing feeling to win my first title. I've been playing well since the start of the year and have had good results. This win is all the more important for me as I missed the second half of last season due to a knee injury.
"I switched to the claw grip on my putter last year. This change in my putting grip has really suited my game and has helped me put better."
The seasoned Om Prakash Chouhan, a contender for the most part of the final day, mixed six birdies and two bogeys to shoot the day's best score of 68. Om Prakash thus moved up six spots from his overnight tied eighth position. Chouhan, a winner last month, further extended his lead in the TATA Steel PGTI Rankings as a result of his joint runner-up finish. His season's earnings now stand at Rs. 52,52,650.
Arjun Sharma had a slow start with a solitary bogey on the front nine before he raced into contention with three birdies on the back nine. Arjun, a runner-up on the PGTI last year, missed out on a birdie opportunity on the 18th to end the week in tied second.
Delhi's Kapil Kumar (71) and Bangladesh's Jamal Hossain (74) finished tied for fourth at eight-under 280.
Jairaj Singh Sandhu (72) and Harendra Gupta (73) were the two Chandigarh golfers who finished inside the top 10 as both secured tied sixth place at six-under 282.