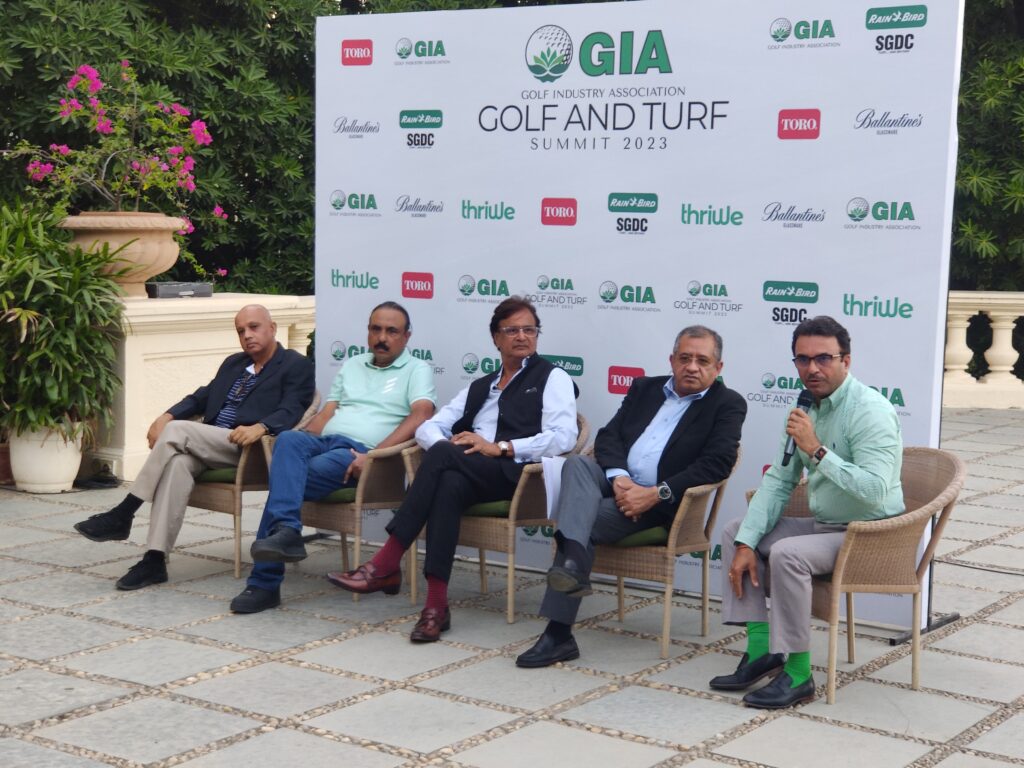 The Golf Industry Association (GIA) has announced the staging of its Annual GIA Golf and Turf Summit 2023. The Summit is scheduled to take place at the prestigious DLF Golf and Country Club on October 5th-6th. This event will bring together golf industry professionals, leaders, and enthusiasts from around the world, providing a valuable platform for sharing insights, networking, addressing key challenges and opportunities, and fostering innovation and growth in the golf industry.
The Summit will be inaugurated by Mrs. Kavita Singh, President of the Women's Golf Association of India (WGAI), with other notable speakers including Mr. Brijinder Singh, President of the Indian Golf Union, and Mr. Aakash Ohri, Joint Managing Director of DLF Home Developers Ltd.
GIA Greens Section is organising a conference for greenskeepers will run concurrently with the main event. Greenskeepers are responsible for the maintenance of golf courses, encompassing a wide range of horticultural tasks, from tending to lush greens and fairways to precisely placing flagsticks and marking hazards. Keynote speakers include Mr. Mike Sebastian, CEO of Asian Golf, Singapore, Mr. Gregg Patterson, Founder of Tribal Magic, Mr. Chris Gray, Head of Sustainable Golf & Agronomy, Asia Pacific, R&A, and Mr. Bruce MacPhee, Senior Agronomist at ASTMA. Leading companies such as Toro, Rainbird, Jacobsen, EZGO, Wiedenmann, and fertilizer manufacturers will share their valuable insights into turf maintenance.
Anil Seolekar, President of GIA, expressed his excitement about hosting the Summit at the prestigious DLF Golf and Country Club, stating, "The GIA annual summit has grown year on year, as is evident from the list of confirmed speakers and global companies who have made this their annual stop in India. The two-day Summit promises to be a great platform for the exchange of ideas, networking, discussions, and showcasing of the latest technology by various companies. The GIA continues to be the catalyst for the growth of golf and the business of golf in India." GIA is collaborating with other golfing associations, namely PGTI, WGAI, and IGU, in support of the Summit, as all share the definite purpose of growing the game.