Tvesa Malik found the touch she was missing for so long on the last 10 holes of the final round of the 11th Leg of the Hero Women's Pro Golf Tour at the Bangalore Golf Club. She started bogey-bogey and was 2-over after four holes, but rallied superbly on the back nine, carding 5-under 29 on the return. She totalled 1 over 202.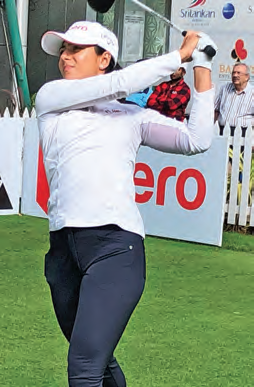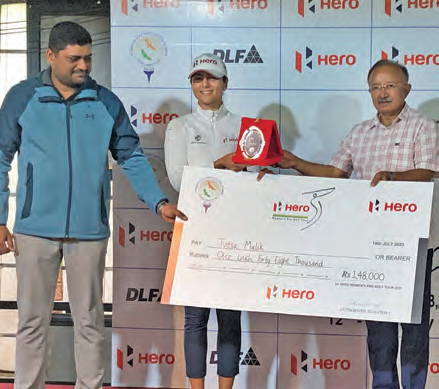 Tvesa, whose last win on the Hero WPG Tour came in March 2021, birdied six times between the ninth and 17th holes. Twice she had birdie hat-tricks. Her final round of 3-under 64, which was the best of the week at the Par-67 Bangalore Golf Club, resulted in her first win of the season. Tvesa's 64 gave her a three-round score of 1-over 202 with rounds of 70-68-64 in three days. She finished three shots clear of Durga Nittur, another emerging professional from Bengaluru. Durga shot 1-under 66 to total 4-over 205 and was second.
Sneha Singh, two-time winner in 2023, shot 66 to finish third at 6-over 207, while Gaurika Bishnoi shot the day's equal best of 64 and jumped to tied fourth place alongside Khushi Khanijau (65). Both recorded totals of 210.
"That was a big relief. I had been searching for this for a long time. I knew the game was good, but I needed the scores and today I did not put myself under pressure and it helped," said Tvesa, who is now hoping for a few starts in Europe. The top amateur of the week was Mannat Brar (71), who finished tied sixth with Kriti Chowhan (68) at 211.