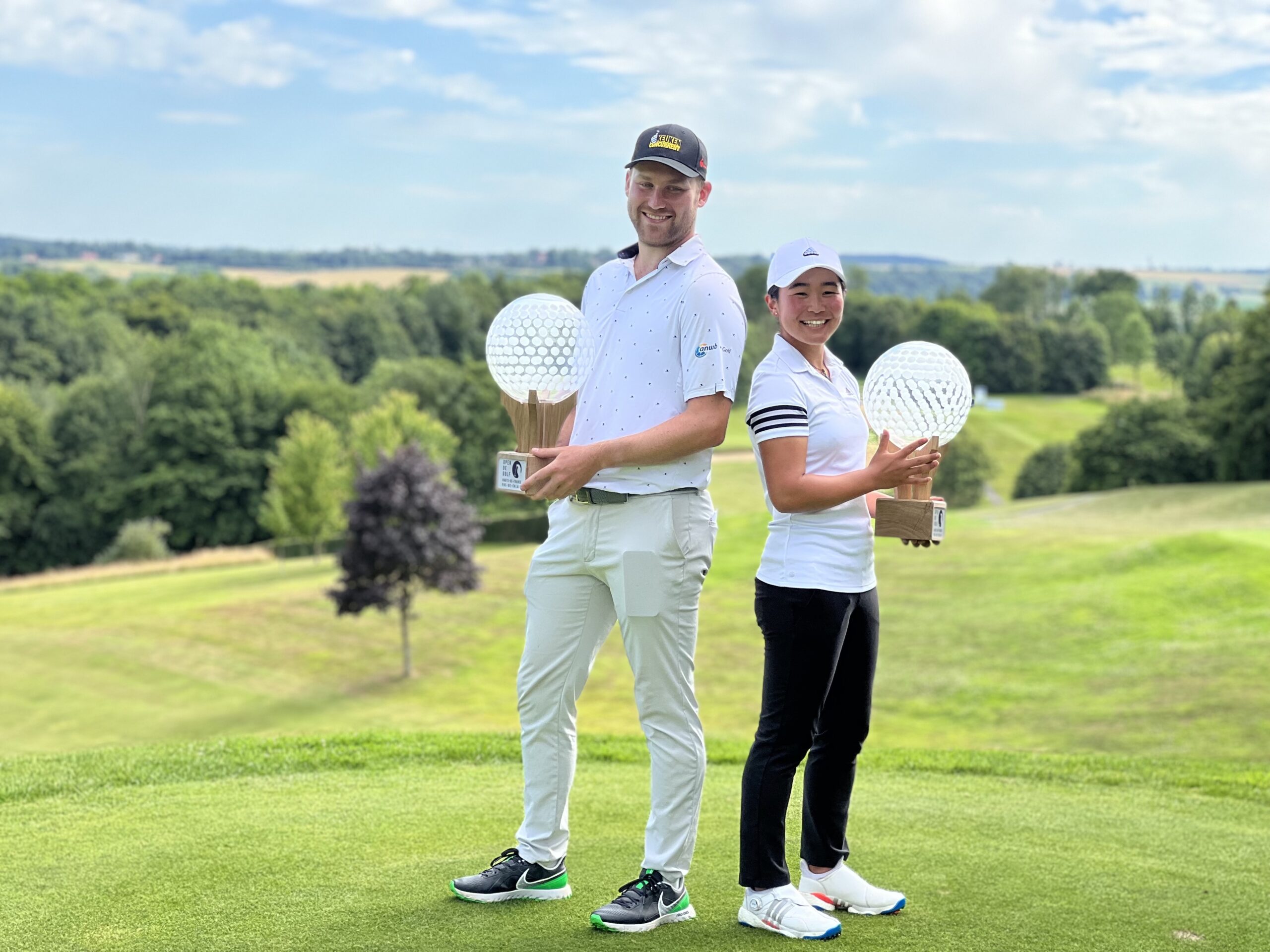 New Zealand's Momoka Kobori clinched her second win on LET Access Series recording a four-shot victory at the Hauts de France – Pas de Calais Golf Open. The 23-year-old sensation, who arrived in Europe only four weeks ago, started the final day one shot ahead and quickly turned that into a two-shot advantage with a birdie on the first hole.
Kobori's only dropped shot of the round came on the par-five seventh as she made the turn in 36 and she then rolled in three birdies on the back nine including on the last hole to card a round of 70 (-3) and finish on eight-under-par.
"It definitely helped to start off with a birdie and get myself going. Surprisingly I felt pretty relaxed today, and I had a great day playing with Hannah [McCook] and Lauren [Holmey]," said Kobori. "Coming down the last hole I was feeling really excited about what I have been able to do this week, putting together three rounds of golf under par.
"I am very glad I was able to do it back in France again. I'd definitely be happy to come back in the near future."
And the two-time LETAS winner acknowledged the challenge and difficulty of the golf course at Aa Saint-Omer Golf Club, which made her appreciate the result even more. She added: "This course was a great challenge, and it was put together in amazing conditions. I was just happy to keep it steady and make a few birdies coming in."
The New Zealander has had a fabulous ride in the past four weeks in Europe, adding T7 and T2 finishes to her two triumphs.
Scotland's Hannah McCook and local amateur Lilas Pinthier finished in a share of fourth place on two-under-par with the Frenchwoman carding a final round of 70 (-3). Two shots back and rounding out the top 10 in a tie for sixth place were Norway's Dorthea Forbrigd, France's Yvie Chaucheprat, Finland's Niina Liias and German duo Chiara Noja and Patricia Isabel Schmidt.
In the men's tournament, where the course was set up as par 71, Dutch golfer Davey Porsius shot a final round of one-under 70 to triumph by one shot with a total of four-under-par.
The champion said: "It means a lot, last week I had a four-stroke lead into the final round and completely blew it. I talked to my coach to figure out what happened and how to improve going forward.
"I talked to him yesterday and I told him I'm not going to try and win but just wanted to put together a good round and see what that brings. Therefore, not trying to win actually helped me win."
Italy's Gregorio De Leo finished one shot back in outright second and a trio of players were another stroke back in a tie for third. In the LETAS Order of Merit, Kobori now leads the standings after securing her second victory and she has 1,313.75 points having played four events.
Germany's Noja is in second place with 1,264.25 points with Holmey in third (822.50), Clews in fourth (780.75), Kristalle Blum in fifth (740.75) and Anna Magnusson in sixth (730.21).