As the weirdest year of golf comes to an end, let's look at the top newsmakers for 2020. Here are a few who made the news.
Collin Morikawa with the shot to win the PGA Championship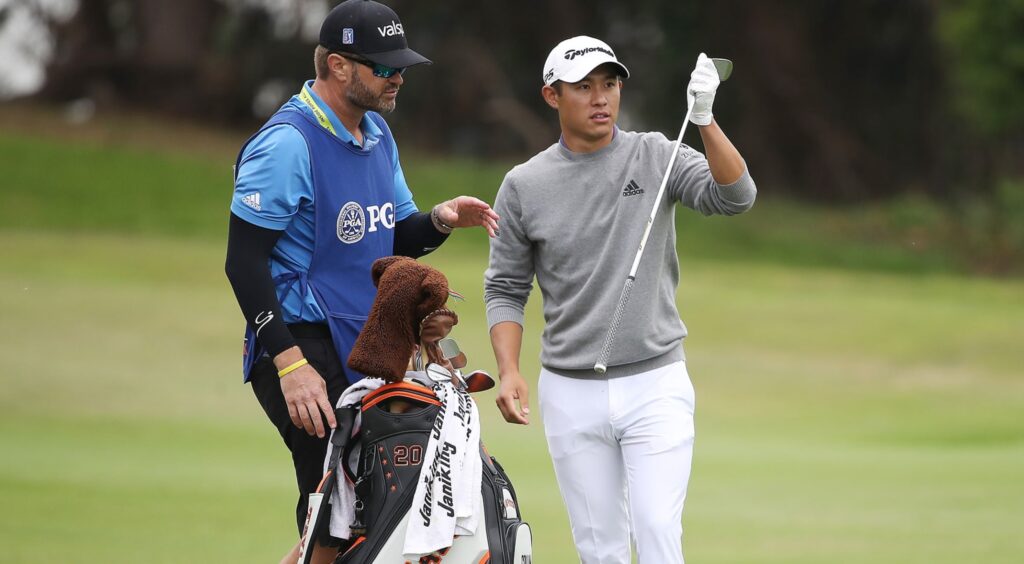 As Morikawa approached the 16th tee on the final round, he was tied at the top of the leaderboard in his debut PGA Championship. The 23-year-old was making just his second major appearance and the chasing pack were hot on his tail with Paul Casey level with him on 11-under, and Bryson DeChambeau, Jason Day, Matthew Wolff, and Tony Finau all just one shot behind.
The Par-4 16th was 336 yards from tee to hole and with one huge drive Morikawa won the PGA Championship. An incredible drive, with a gentle fade, arrowing towards the hole and leaving him a 7-footer for an eagle.
Webb Simpson's ace puts him on top of the Phoenix Open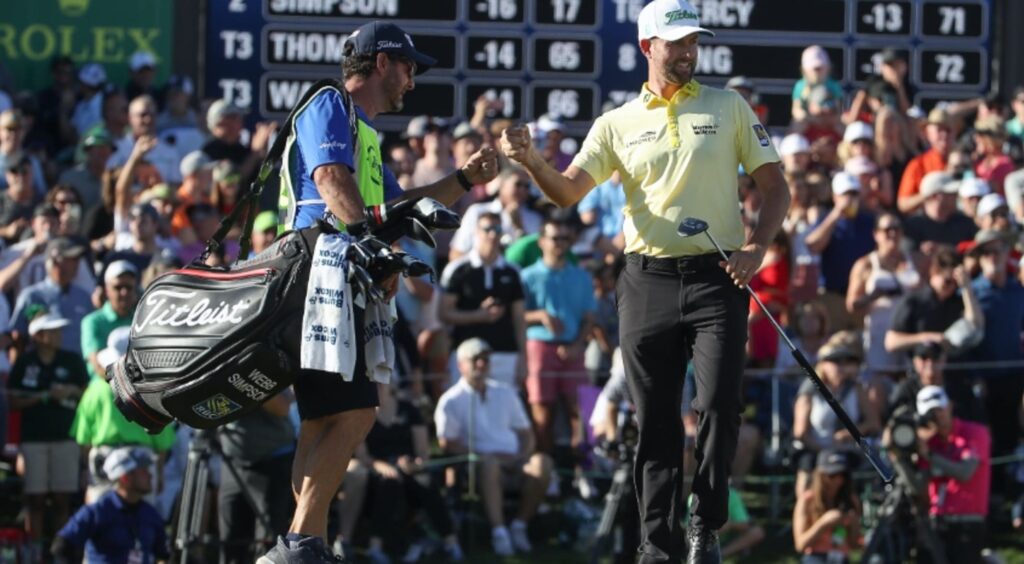 It has been a decade since Webb Simpson last made a hole in one, but his third career ace couldn't have come at a better time than in February in the third round of the Waste Management Phoenix Open.
His perfect shot on the 12th hole at TPC Scottsdale moved Simpson into a tie for the lead with Tony Finau and Billy Horschel. And it certainly gave him plenty of confidence as he moved through the gears to finish 17-under at the end of 72 holes, tied at the top with Finau.
Jon Rahm's monster putt wins the BMW Championship play-off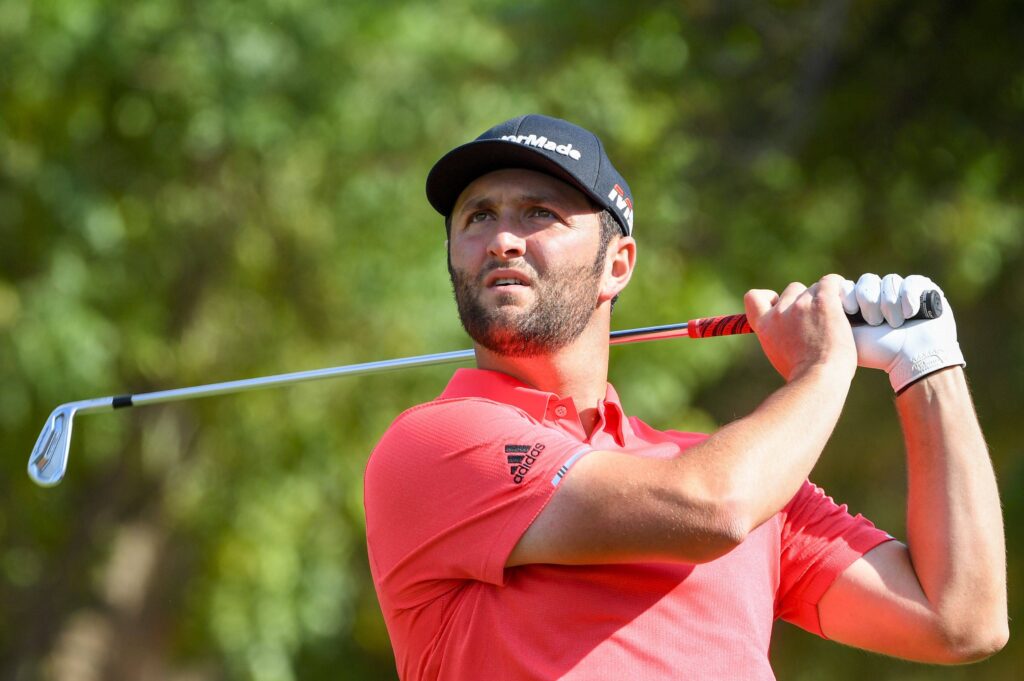 Rahm certainly didn't get off to a good start in the BMW Championship – shooting 6-over-par at the half-way stage. But the Spaniard found his rhythm and shot a 66 on Saturday before a simply perfect round of 64 on Sunday – easily the lowest round by any player all week.
That put Rahm on top and he looked destined to win, before Dustin Johnson pulled off an unbelievable 45-foot, double-breaking putt to tie Rahm and send the BMW Championship to extra holes. And that's not even technically the shot that makes this list!
Collin Morikawa's "impossible" bunker shot in the Tour Championship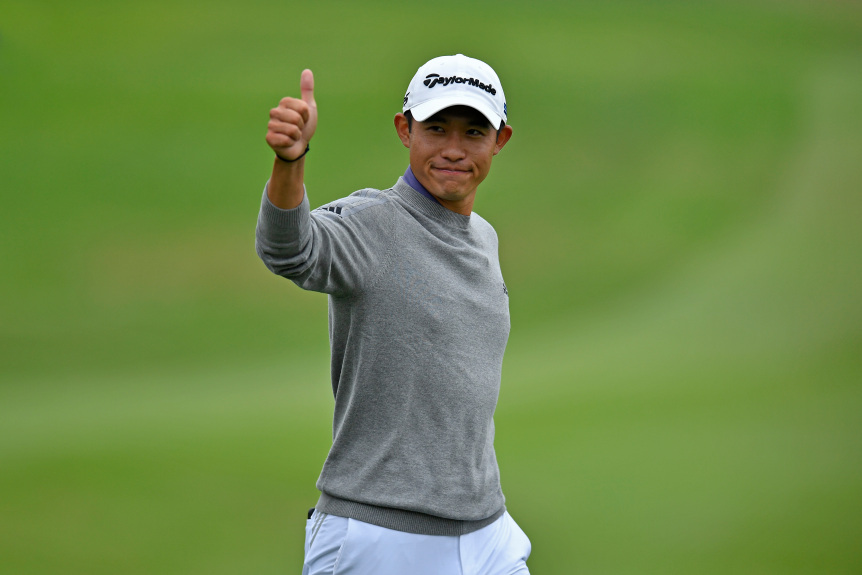 Morikawa makes this list again, and with good reason.
On the par-4 1st hole at East Lake Golf Club during the third round of the Tour Championship, Morikawa found his ball buried in the upslope of the right greenside bunker. 47-feet from the hole, Morikawa blasted the ball out. Three bounces and into a curl, Morikawa watched his shot head straight for the cup to give him a birdie.
Video Capturing Tiger Woods and son identical golf style goes viral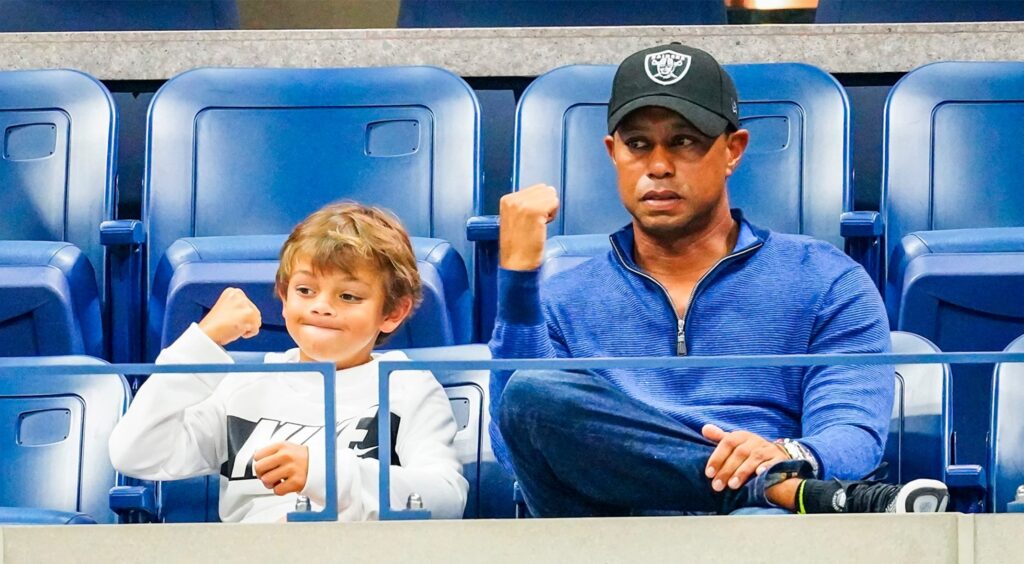 So the sight of both father and son Charlie in matching red shirts and black trousers had on-watchers equally captivated in the PNC Championship over the weekend.
With their matching attire, synchronized golf ticks and with Tiger fist-pumping whenever Charlie sunk a putt, Team Woods stole the show at the Ritz-Carlton Golf Club in Orlando, Florida.
While Justin Thomas and his father Mike won the title, Team Woods — who finished seventh among a 20-team field — went back home with "memories we'll have for our entire lives," according to the 15-time major champion.
Bryson becomes games biggest stars
The 27-year-old wound up leading the PGA Tour in driving distance in the 2019-'20 season and, more importantly, strokes gained/off the tee. Bryson DeChambeau's physical transformation has been remarkable in 2020. What's equally remarkable is how quickly he's started to reap major rewards.
The American bulked up — he added 40 pounds of muscle — during golf's hiatus, allowing him to hit the ball further and test golf's boundaries.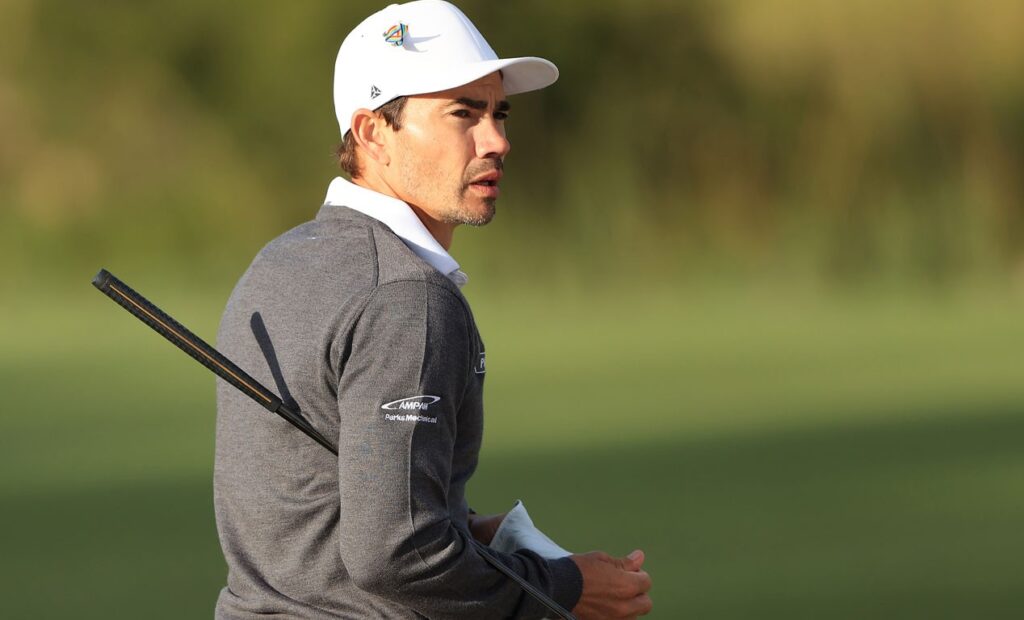 Doctors couldn't save their daughter Mia, who died of cancer last summer, but Camilo and wife Maria Villegas are turning tragedy into something more hopeful and purposeful. They renamed their foundation Mia's Miracles, which will keep their daughter's memory alive as it supports families battling pediatric cancer in the United States and Colombia.
The fabulous dad life of Mike Thomas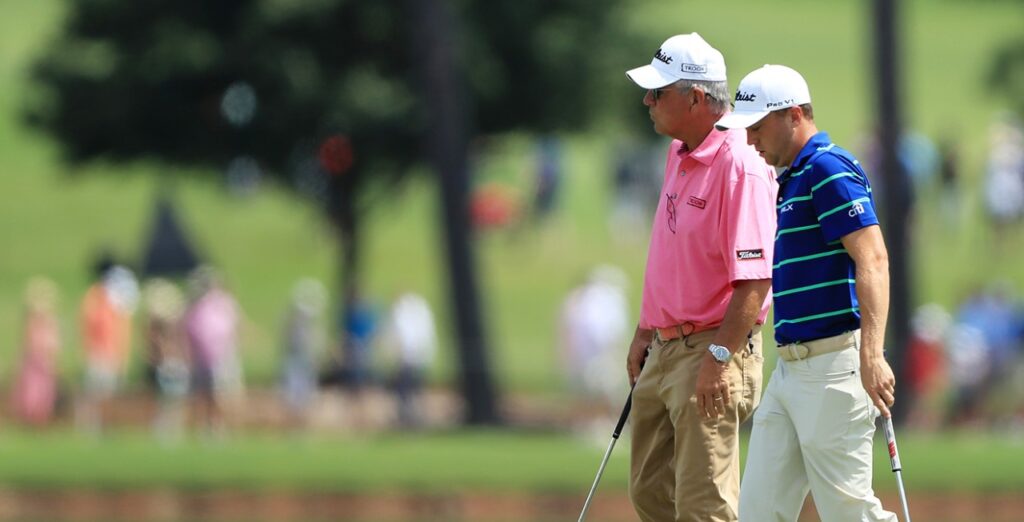 In a lengthy interview with PGATOUR.com, Mike Thomas explains what it was like raising golf-obsessed Justin; explains why it's so vitally important to make it fun for kid golfers; and details why of all the famous people he's met through his son, it was a pair of guided tours of the USS Abraham Lincoln and USS Houston that impacted him the most.