By Ishwar Achanta
Readers would recognize the title of this column as a play on the words of Victor Hugo "Forty is the old age of youth, fifty is the youth of old age".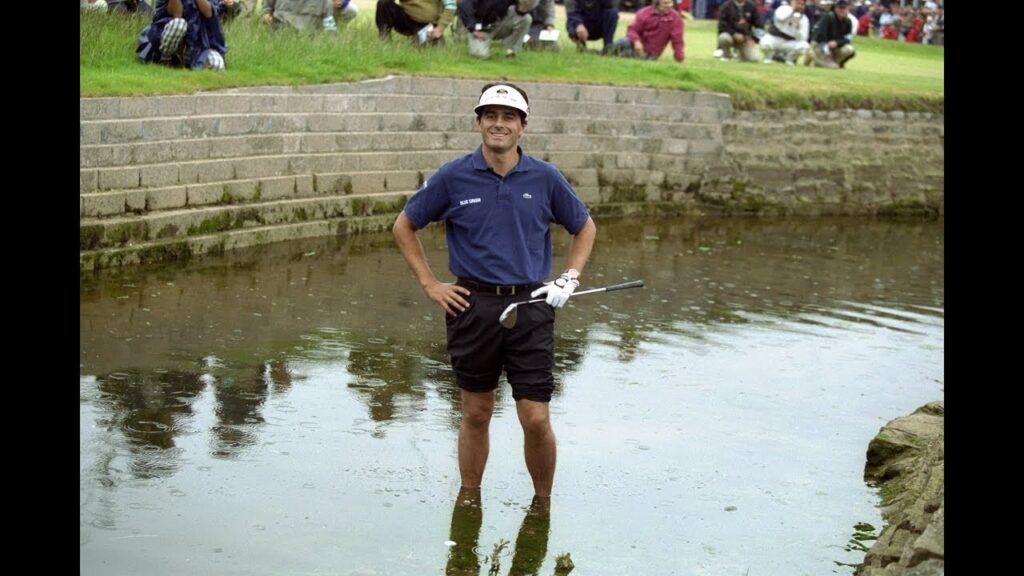 The fact that Phil at 51, wrapped his hands around the Wannamaker Trophy, beating rivals, decades younger than him, is not lost on the likes of us, middle aged, Joe golfers.
Remember Jean van de Velde's meltdown at the 1999 Open Championship at Carnoustie? Leading by 3 on the 18th tee, the world saw, with bated breath, de Velde's antics in the Barry Burn, to get into a play off and lose to Paul Lawrie.
At Kiawah Island, S.C, Phil held his nerve for a safe tee shot and a 9 iron to the green and win by 2 from Koepka & Oosthuizen and create history, as the oldest to win a Major.
And it's not just the Golfers! He joins a legion of athletes who continue to prove that age is just a number.
In cricket crazy India, M.S.Dhoni at 40, Imran Tahir at 43, Wasim Jaffer at 40+, the highest run scorer in Ranji Trophy, 18 time Grand Slam tennis champion, Leander Paes at 48, 38 year olds, boxer, Mary Kom & cricketer, Mithali Raj & paddler Sharat Kamal at 39, chess Grand Master, Vishwanathan Anand at 51 are all, still competing. I have always been overawed by the likes of footballers Peter Shilton (kept goal for England at 41), Dino Zoff (kept goal for Italy at 40) and Teddy Sheringham (played EPL at 42), who pushed the bar in a very demanding sport, playing against young pups.
BEAT THE BLUES
This win of Phil's resounds across the world. I personally think that this win of his is greater than Tiger's, come back roar, at The Masters in 2020 at age 43. For one reason, that it was unfortunate that a sublime lefty like Phil, always played under the shadow of Tiger, never being able to showcase his immense talents.
At the post win interview, he said "…one of the moments I'll cherish my entire life. I don't know how to describe the feeling of excitement and fulfillment and accomplishment to do something when very few people thought that I could. My desire to play still remains and ……that my belief that I could do it, inspired me to work harder."
In a world, devastated and turned upside down by the pandemic, every one of us, champions included, need inspiration, support, encouragement, and protection.
Take the case of 23-year-old Naomi Osaka, who pulled out of the French Open, citing her struggle with depression. The great Martina Navratilova said "I am so sad for Osaka. As athletes, we are taught to take care of body and perhaps the mental and emotional aspects get short shrift".
Now cut to middle aged men and women, great performers in their own spheres of life, suddenly confronted with the blues, dissatisfied with life, oftentimes even ashamed of it. Perhaps it's that chemical in the brain that gets triggered asking us to relive the youth and not knowing how to, that causes this deep sense of underachievement and irrational thoughts.
As a 55-year-old, perhaps, I am no different than zillions around the planet. A psychologist recently told me, "Consider yourself in transition".
I read a survey in The Guardian Newspaper that concluded that we are at our most miserable between the ages of 50 and 54 and that happiness does not come round again until you are aged 65-79.
For sure, I am not hanging about till I get to 65 to rediscover happiness and like many others, inspired by Phil's win, I have begun preparing both my body and mind to get back on to the course, with renewed vigor and set goals, which include uber fitness and perhaps, being able to don India colors, in the senior's category.
MONEY, MONEY, MONEY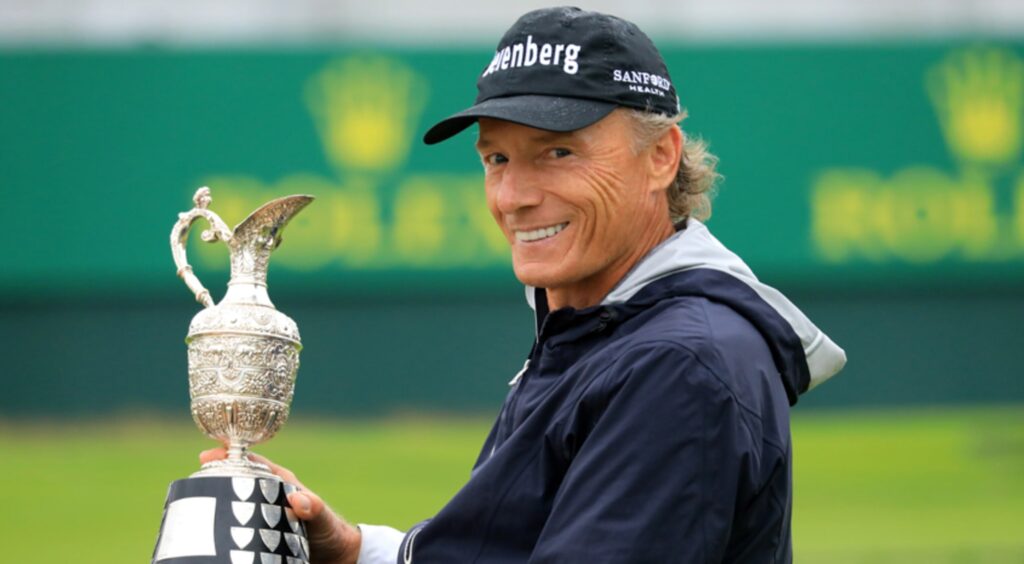 So, do not let anyone tell you Golf is an old man's game. To win, one needs lots of chutzpah, as the players on the Senior Tour show, each of them, a great name in his youth.
The 2020 Leaderboard shows Bernard Langer leading with earnings of USD 1.825 Million and number 78 having earned USD 101,464, enough cash to make a decent living.
Does Phil, who has talked about playing the Seniors Tour, need to join this bandwagon?
I think not for the time being, with this PGA Championship win, where he picked up a cool USD 2.16 Million, winners' cheque, he has shown the world he still has lots left and can show the likes of DeChambeau, Dustin, Justin, Rose and others, that he can still fly it 302 yards with the big stick, 7 yards longer than the PGA tour average!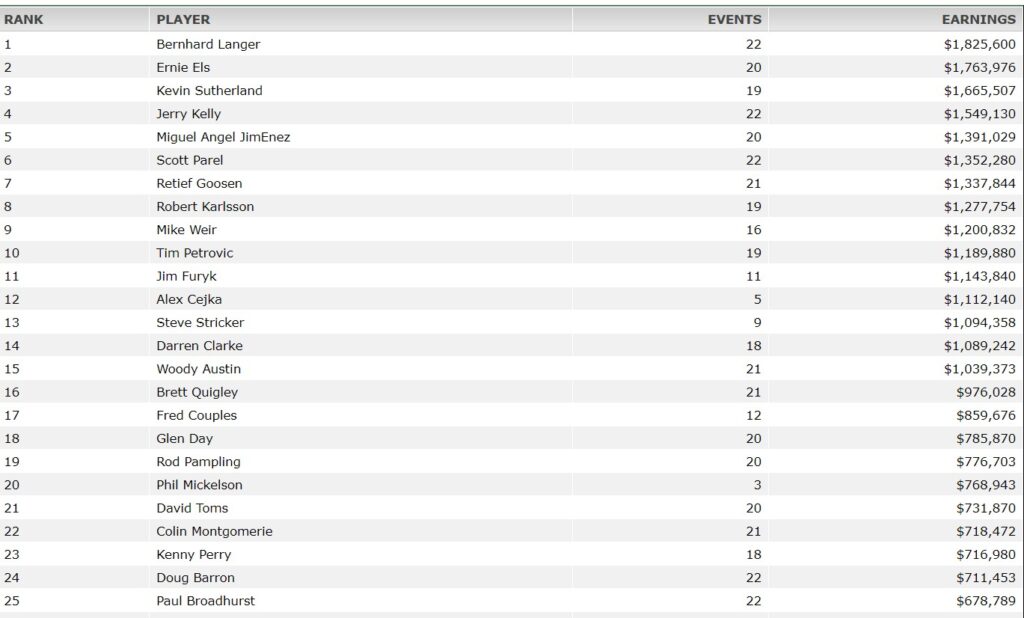 PHIL, THE GENT
At the 2013 Open Championship at Muirfield, on Day 3, I was assigned to Phil Mickelson & Justin Leonard. This was a round where I had nothing to do but just walk and observe the two gents play decent golf, a no frills, no fuss round of golf. Leonard's 74 and Phil's 72 were ordinary, but both were thorough gents. There was a large crowd following us and Phil was very gracious in acknowledging the cheers for every shot of his. He has this nice smile and a nod and the fact that he went on to shoot a 66 on the final day and win The Open, was an icing on the cake for me. Shaking hands with him, was an honor.
THANK YOU, PHIL,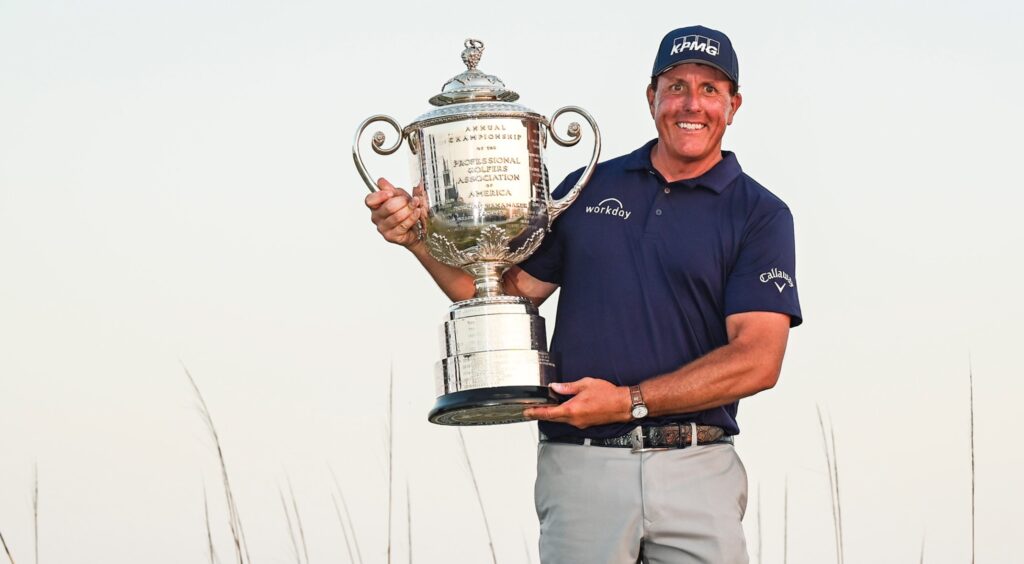 Well done, Phil, you have given hope to so many of us. We are inspired to get sharper with our minds, swing better with the Club and make the most of life's opportunities. Thank you, Phil.,
And finally, this old adage, is closer home than we think "Getting older has some benefits… Call it a "senior moment" and you can get away with pretty much anything!