In this tutorial, Anderson breaks down Tiger Woods' famous flop shot on the 16th hole at The Memorial Tournament presented by Workday where the 82-time PGA TOUR winner holed out for a stunning birdie en route to a two-stroke victory in 2012
RISK-REWARD
Tiger Woods hit one of his most iconic shots on the 16th hole at The Memorial Tournament in 2012. He missed the green and landed in thick rough and was out of position. The high-risk option was to hit a high lob shot to get the ball close to the hole and as we all know, the lob shot, or flop shot, is a very difficult one to execute because it is unpredictable due to various reasons. Any flop shot around the green is a high risk, especially with water lurking beyond the hole location. As he was in the rough, you can't quite control the spin of the ball. The only way you can stop the ball near the hole is to use elevation and height. To do this, you'll need your most lofted wedge.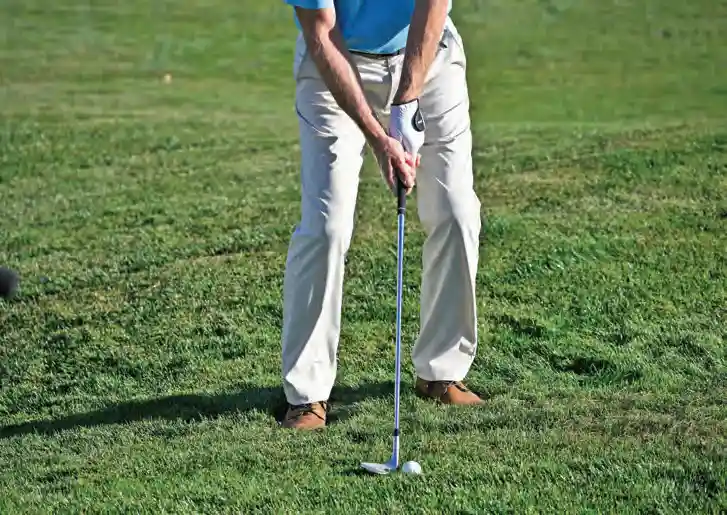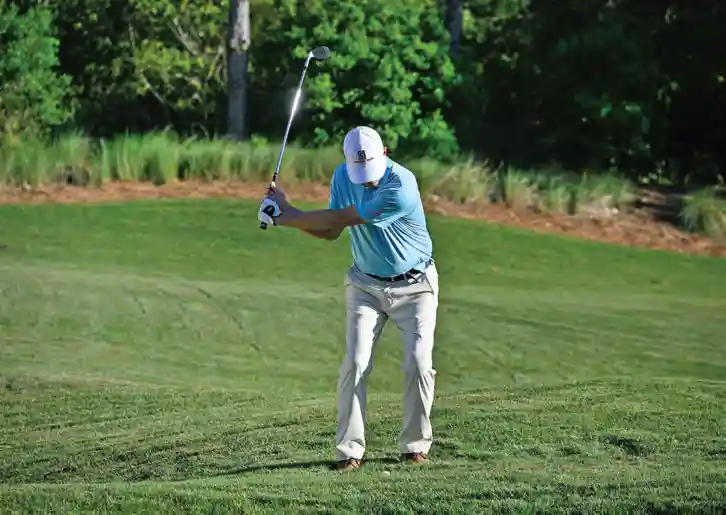 OPEN FACE
It is important to open the clubface first, then grip the club and play the ball forward in your stance and aim to the left. (Photo 1). Subsequently, you're going to take the club back and get the shaft up above your hands. That means you're going to hinge the club up to try and get the shaft more vertical on the backswing (Photo 2). You would have also noticed Tiger made a very upright back swing where he created a lot of angle between the club shaft and his left arm.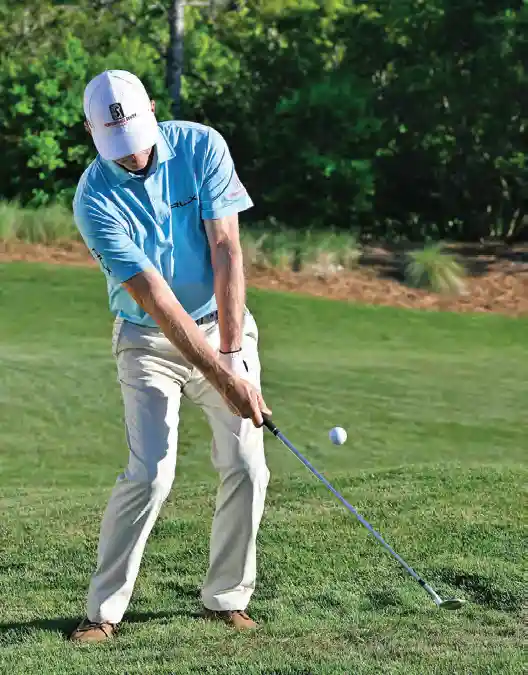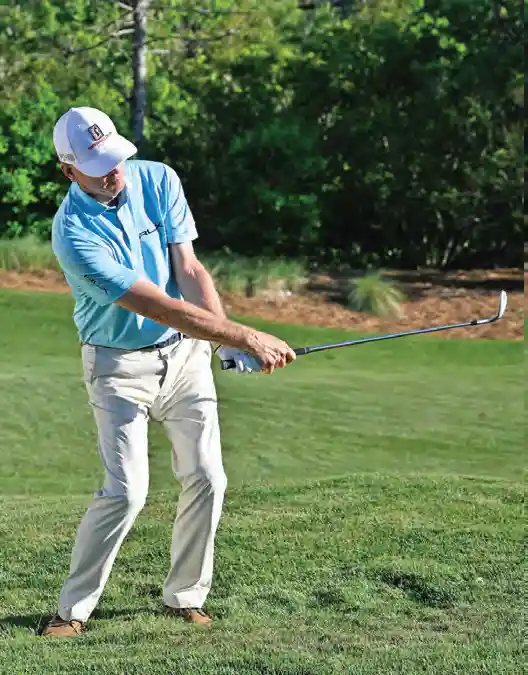 SLIDING THE CLUB
While keeping the club face open, slide the club underneath the ball by straightening your right arm and releasing the angles set on the backswing, and letting this action pop the ball out of the rough. You should hold the club face open and accelerate it through impact. This will prevent the rough from closing the club face, allowing the loft to get the ball up/out and onto the green. (Photo 3). Sometimes, it's a guessing game due to the lie but all you're trying to do is elevate the ball up in the air getting it to land on the green. The goal will be to hit it high and soft enough that you can judge the distance the ball will roll after it lands. Ultimately, the lob shot is a very difficult one to execute, but if you practice it regularly, maybe you can hole one out like how Tiger did at The Memorial Tournament.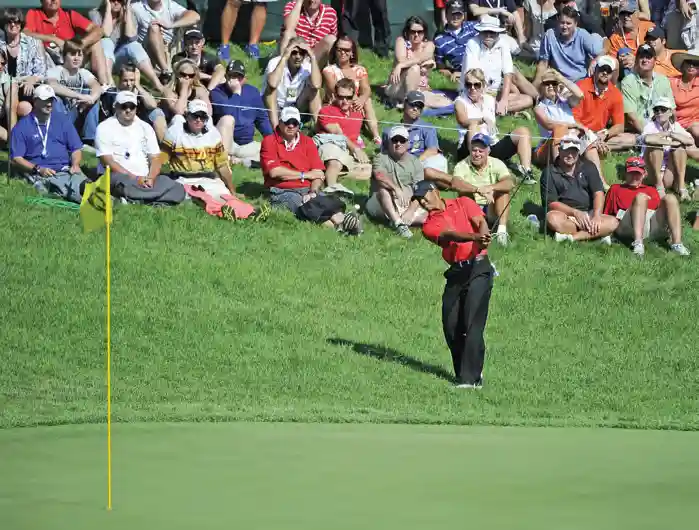 Todd Anderson is the Director of Instruction at the PGA TOUR Performance Center at TPC Sawgrass, home of THE PLAYERS Championship. The 2010 National PGA Teacher of the Year has seen his students amass more than 50 victories across the PGA TOUR and Korn Ferry Tour, including two FedExCup titles. He is currently rated by Golf Digest as one of the top 20 golf instructors in the United States.