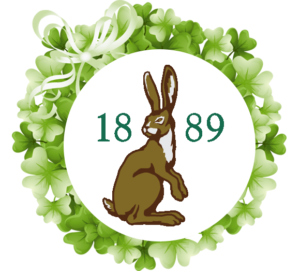 County Kerry, in south-west Ireland, the very antithesis of the crowds and madness that is Mumbai, my place of residence.
Wide open spaces – utterly tranquil — clean air. In fact, clean everything. Smooth, curved roadways. Grand hills. Spectacular ocean views.  English-speaking. Accents you can understand. Modestly priced. Great shopping. Lively pubs. Few people, but loads and loads of lambs!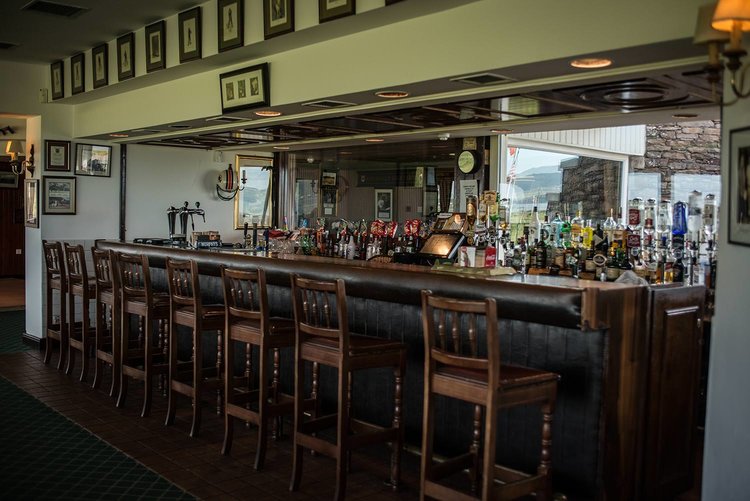 And pure, unadulterated and magnificent links golf, euphoria for any golf afficianado. How the game was originally played. Something not easily available today in most parts of the world. Certainly not in India, with the possible exception of the closest to links golf, while remaining a distant cousin, the Golden Greens GC outside Gurgaon.
Try Waterville GC. A somewhat modern, manicured course,. 7347 yards from the championship tees. A par 72 layout. Payne Stewart was given Captaincy of Waterville GC right before his tragic death. I was lucky enough to play a memorable round in the company of legendary Irish pro golfer Liam Higgins, now 75 years, who gave me a quickie coaching lesson as we played, to hit longer drives. He told me how he played Ben Hogan in 1968, and so impressed the legend that he gave Liam a signature lob wedge as a gift. Forty years later I saw that Liam still used the club! I just loved this course and hope to play it again some day. Try the clam chowder at the Butlers Arms Hotel in Waterville town on your way back!
If you are a purist, and want something more classic and Old World, go to Dooks GC. Gaelic for sand dunes. Built in 1889. The one with a fat Natter jack toad, actually found around the course, as its emblem! The clubhouse may be somewhat nondescript. But the course is memorable for the way it captures links golf as it was meant to: Following the natural contours of the ocean-side land, windswept, narrow sandy fairways, and taller fescue and shrubs and bushes in the dense roughs. All adding to the challenge. And lovely views of Dingle Bay, visible when it is not raining! The fact that the club keeps only 8 golf buggies indicates that they expect you to walk the course, as in days gone by. Ronan Rafferty called it "One of the best kept secrets of Irish Golf." I guess I am a purist, because I just loved this course.
If you would rather play a Parkland course, play the scenic lakeside Killeen course at Killarney GC. Founded in 1893, and relocated in 1937. Where a second course, Mahoney's Point, and a third, Lackabane, are also to be found. The first impression of the club is amazing: Lush green grounds with a grand lake and mountains as a backdrop. Killeen has several dogsleg holes. And one par 3 with an island green. Buggies can be used when it is not too wet. After your round you can sip your beer at a very nice bar in the well-appointed clubhouse. Faldo won the Irish Open there in 1991, calling it a "tough, demanding course that is long, narrow and breezy."
There are numerous other courses in Kerry that make for memorable Links golf :
Newly-built Hogshead GC is a must-play; challenging and with spectacular birds-eye ocean views. But, unlike the other courses in Kerry, this one is frightfully expensive!
Tralee GC is simply legend. One of the best in all of Ireland.
Ceann Sibeal GC near the colourful town of Dingle up north is quite fabulous.
Ballybunion GC further north is probably the most widely respected of all, mainly for its history, challenge and natural beauty.
And Old Head GC far south near Cork is by far the most picturesquely located, as the whole course sits on what is technically an abutment, but for all practical purposes, an island.
Yes, I am missing loads of other courses in County Kerry, but I think you have the picture!
My good friend Peter Kerkar, head of Cox & Kings, was kind enough to invite my wife Harinakshi and myself to stay at his country cottage just off the N-70, the main highway, in the Kerry hinterland. A warm home that came with all creature comforts. And it's own English garden to boot. What a gem of a place! Thanks, Peter. We owe you!
And Rory Mathews of Failte Ireland made our golf bookings. Rory, thanks a ton!
We flew RyanAir from Stansted, north of London, to Kerry airport. Shannon is another option. But I would recommend using the Heathrow to Cork route instead. Stansted is too far away from London. And RyanAir too no-frills and rigid for my liking. Just take a BA or an AerLingus flight. Then, it is a mere hour's drive to reach Kenmare in Kerry County, a little further to charming Killarney, and a little further up to tourist-friendly Dingle. If Peter does not invite you to his pad, you would surely want to stay in one of these charming towns. Driving in Kerry is a joy: Gently winding roads, little traffic and excellent signage. Rounds of golf were arranged for me by Failte Ireland. Thanks for doing this, Rory Mathews.
County Kerry juts out into the Atlantic. With striking terrain. A rugged coastline.  The Wild Atlantic Way and Ring of Kerry offering scenic driving routes, skirting edges of the Iveragh peninsula along the ocean. Between towering MacGillycuddy Reeks and the Caha mountains. There are no big cities like Dublin or Cork in this part of Ireland. Just towns, hamlets, and vast countryside. And, of course, loads of Links courses!
We really liked the fact that we could drive out to play golf one day. And take the next day off. To go walk up the hills along the N-71, visit the lakes at Killarney National Park, or roam though the gardens of Derry Nome Manor in CaherDaniel. Get a taste of history, like taking a tour of the well-preserved heritage property Muckross House in Killarney. Visit the Sneem flea market along the Ring. Or  drink a Guinness at any one of a zillion pubs in the region. Yes, there is much to do in Kerry outside of golf.
We stayed a couple of nights in Killarney, where the proximate downtown area becomes pedestrian-only in the evenings and is full of life. In summer the temperature is just about perfect and it rains only occasionally. So it was a joy to stroll into shops laden with local curios or artwork or books from a time gone by. We even bought a beautifully crafted sailboat, that was on display in a restaurant window of all places, made by an artist from Cork but at the restaurant because the artist's wife was the Chef there! It now has pride of place in the living room of our Mumbai flat.
One evening we started at the Killarney microbrewery. Then hopped into Murphy's on College for Guinness and live Irish folk music. Then strolled into Laurels for a different Irish band and more drink. Then O'Donoghues. Ending at Stonechat for a sumptuous meal of Irish lamb shank in tomato sauce. You have to eat lamb because the sheep are local and the meat is fresh. I also loved the calamari at Porterhouse. For vegetarians, like my wife, Stonechat had a good choice of pasta, salads and veggie dishes. There are also Thai, Italian, Mexican, Chinese or even Indian cuisines on offer in other eateries there.
Oh, I forgot to mention two most special elements in Kerry: amazingly friendly people and a whole lotta Soul.
Now does all this not make for a perfect summer Golf Vacation?  Super golf in the daytime. And the fun times at night.  Remember, County Kerry for the best in Links golf…and more!
By line – By Rahul Sood