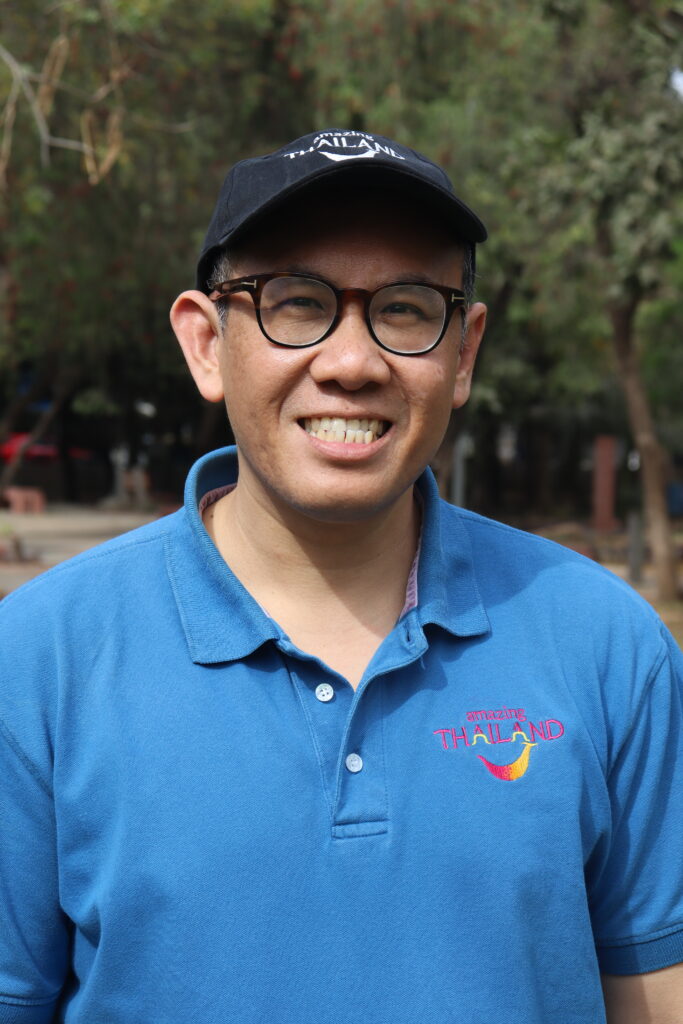 GolfPlus speaks with the Director, Tourism Authority of India, New Delhi office about the restrictions and amenities available for the travellers and prospects available for the golfers to explore in Thailand.
GP: What is the current situation of Thailand to welcoming back International Tourists?
VS: Thailand has set up the road map to open up the country gradually by easing the entry restriction in each quarter of this year.
Start from 1st April, 2021, there will be reduction of quarantine period in Thailand. Passengers, both Thai and international travellers from India to Thailand must be quarantined upon arrival for at least 10 days instead of 14 days. And the 10-day quarantine can be reduced to 7 days if the passenger has had a complete dose of COVID-19 vaccination no less than 14 days before entering Thailand. For further details need to check with Royal Thailand Embassy in Delhi or Royal Thai Consulate in Kolkata, Chennai and Mumbai.
Then from 1 July, 2021, Phuket will be the first destination in Thailand to reopen to vaccinated foreign visitors without quarantine requirements. However, the plan to reopen Phuket is pending the official announcement.
Other popular tourist destinations such as Krabi, Phang Nga, Koh Samui, Pattaya and Chiang Mai will follow "Phuket Model" to welcome vaccinated foreign visitors by 1 October, 2021.
It is very important that we give priority on safety and health to local Thais and foreign tourists when coming to Thailand to be confident of the measures to prevent COVID-19 so that they are able to enjoy and experience the best of the country.
GP: Tell us about Golf in Thailand especially in those destinations which the country plan to open first for the foreign tourists.
VS: For Phuket, there are more than 10 golf courses on the island and many are courses for international golf tournaments such as Red Mountain Golf Club, Laguna Phuket Golf Club, Blue Canyon Country Club and Mission Hills Golf Club.
Then Krabi, Phang Nga, Koh Samui, Pattaya and Chiang Mai have number of Golf Courses for all Indian golfers to experience and give a full swing.
Pattaya in itself is a golf destination with variety of golf courses to enjoy such as Chee Chan Golf Resort and those courses under the Siam Country Club like Siam Country Club Pattaya Old Course.
Chiang Mai is another popular destination in the northern part of Thailand that provides many golf courses to enjoy the challenge such as Alpine Golf Resort Chiang Mai, Chiang Mai Highlands Golf and Spa Resort, The Royal Chiang Mai Golf Resort, Mae Jo Golf Resort & Spa and The Summit Green Valley Chiang Mai.
More important, most golf courses in Thailand have received and are certified under "Amazing Thailand Safety and Health Administration" certification so all golfers can be confident and feel safe when playing golf in Thailand.
GP: What are the other activities golfers can engage in?
VS: One reason that makes Thailand stand out as all-time favoured destination for tourists from around the world is its varieties of services and products to meet all tourists expectations with a good value for money and most importantly is its warm Thai hospitality.
For golfers apart from enjoying and challenging oneself at the golf course in Thailand, other activities which I am sure the golfer cannot miss is the Thai massage to help stretching and relieving the body pain, experiencing Thailand as a food paradise, from street food to Michelin stars restaurants. Last but not the least, is of course, shopping. Especially, for golfer I believe Thailand offers a wide range of golf products that matches every golfers' shopping list.
GP: Since Phuket will be welcoming those vaccinated foreign visitors without quarantine from 1st July, 2021, what would be your recommendation for the 'To do List' in Phuket?
My "To do List" in Phuket to recommend to Indian golfers or tourists planning to go to Phuket would be:
Enjoy a local Phuket cuisine which is the combination of many cultural food habits of Southern Thai, Malay and Chinese. "Tu Kab Khao" Phuket Local Food Restaurant is one recommended place.
Phuket Old Town is a great place to stroll along the charming and colourful old shop houses with many local handicraft shops, restaurants and cafés as well as small boutique hotels. There is a street art to appreciate and take some selfies as well. In addition, there is walking street market every Sunday afternoon where local products and food are on sale as well as some performances.
Watching a sunset at Promthep Cape, I found it is as one of the best places to watch a beautiful sunset in Thailand. However, if you want to feel chill-out and cosy "Baba Nest at Sri Panwa Phuket" is a place to relax and enjoy a twilight of Phuket Island.
Thai Massage is a best way to relax after a round of golf after sightseeing trip. One or two hours of foot massage could enhance your sleep and feel refresh for the next morning.
Coming to Phuket, one could not miss the 3S of Sun, Sea and Sand. A day trip or overnight stay at Racha Island is great a choice. It meets all paradise check-list of white powder sandy beach and blue sea and sky. In addition, the island is excellent for snorkeling and diving as well as for water sports.