By Michael Wilson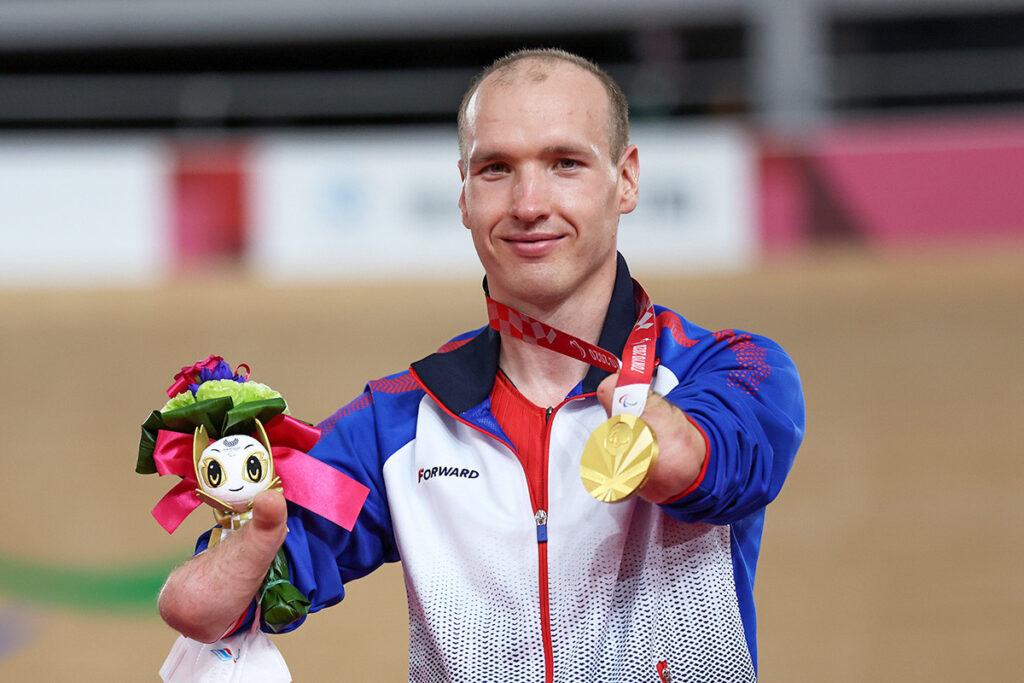 It is three-score years since the inaugural Paralympic Games were held in Rome and 33-years since the disability sport movement's Olympic credentials were burnished by subsequent staging in each official Olympic city within weeks of the so-called 'Greatest Show on Earth.'
That's three Olympic cycles and counting since golf was readmitted to the Olympics in Rio; now, Tokyo 2020 has taken place – a year late – and unless the International Paralympic Committee (IPC) and the International Golf Federation demonstrate unfamiliar vision and unaccustomed urgency – with Paris 2024 having already passed them by – Los Angeles 2028 must already be looking doubtful as the earliest opportunity for a sport many consider tailor-made for the Paralympic party.
Way back in the early sixties, around the time disability sport was emerging from the shadows having been shrouded in discomfort and isolation, disability and sport were neither natural nor comfortable bedfellows.
But now, more than half-a-century later, exponentially ever since the inaugural Paralympic Summer Games in Rome, Italy in 1960, disabled sport and disabled sportsmen are mainstream, having gathered a widespread audience of its own through talent, fortitude, persistence and charisma, the genre now sitting comfortably at global sport's top table.
Yet, there remains the glaring omission, the royal and ancient game of golf.
Having concentrated – successfully as it transpired – all its efforts in persuading the International Olympic Committee (IOC) to end golf's century-long exclusion from the Olympic Games themselves, eventually making its long overdue return in Rio in 2016, disability golf was said not even to feature in the minds of the traditionally uber-conservative IGF delegation, and at a time when Paralympics golf could have offered considerable leverage for their so-called 'able bodied' version, a description that, given the number of high-handicappers like yours truly is surely a classic oxymoron.
Post London 2012 and what were widely considered ground-breaking Olympic and Paralympic Games, where the latter came of age and is now universally recognised and respected, the redoubtable golf establishment was busy celebrating its good fortune in having its Rio able-bodied bid accepted – subsequently extended to include Paris (2024) and Los Angeles (2028) – Para Golf, it seems has been marginalised and largely ignored.
After Rio, where many of the leading PGA TOUR players found a panoply of excuses ranging from injury and partners' pregnancies to the threat of the prescient Zika virus, the IGF claimed to have submitted a credible bid on behalf of disability golf to the IPC.
Peter Dawson, former R&A CEO and now driving the IGF's Olympics 'gravy train' told Bunker Mentality, "We are very interested and, in fact, submitted a bid to the International Paralympic Committee in 2018 for inclusion," adding, "While we certainly were disappointed by the IPC's decision not to include golf, we continue to work diligently to satisfy all core criteria for future inclusion in the Paralympic Games.
Dawson added, "We strongly believe that golf would be a tremendous addition to the sports programme and remain dedicated to making that happen [and] are confident that golf's inclusion in the Paralympic Games would be as great a success as golf's return at the 2016 Olympic Games was," concluding, "Similarly, that it would generate tremendous worldwide interest and inspire a new generation of athletes with impairments to participate in sport."
In November 2017, a cohort of eight new sports and three sport disciplines applied for inclusion in the Paris Paralympics; in January 2018, six of these applicants – CP Football, Golf, Karate, Para dance sport, Powerchair Football and Sailing – progressed to the short list, but with the IPC sticking with the same 22 sports that featured in Tokyo, the only conclusion that can be made was that the IGF's proposal on behalf of disability golf did not ultimately cut the mustard.
But the specific reasons why golf's bid for inclusion in the Paris Paralympics was unsuccessful, the situation seems somewhat shrouded in mystery and intrigue, the IPC responding for a request for comment by saying, "Key for you to know is that through the IGF, Para Golf did apply for the Paris 2024 sports programme," adding, "Ultimately the IPC Governing Board determined that they were not fully compliant with the set of requirements for inclusion as stipulated in our Handbook."
The IPC response concluded, "That decision on not to include golf in Paris was communicated to the IGF in Q4 2018 [but] our analysis of why golf wasn't included [as it] is confidential."
Highly-praised for its ultimately unsuccessful bid for inclusion in Paris 2024, Cerebral Palsy (CP) Football would appear to be in pole position, Para Golf, it seems may barely be on the starting grid for LA 2028, potentially excluded for at least a further 11-years, and with the IGF required to resubmit mainstream golf's application to remain part of a rapidly-changing IOC programme – who would ever have thought Skateboarding and BMX would be part of the Games of the XXXII Olympiad in Tokyo and Breakdancing in Paris four-years-later – traditional sports like golf are, as their participation numbers reveal, losing traction, relevance and appeal in an Olympic and Paralympic context.
Paralympics India, which does not currently offer a golf programme did not respond to a request for comment on whether it supports the campaign to introduce the sport to the future Paralympic fold, but the country's first-ever Paralympic gold medal winner, shooter Avani Lekhara appeared to speak for all disabled athletes, telling the Paralympic Committee of India in no uncertain terms, "I want to dedicate this gold medal to all physically and mentally challenged people and tell them that if you believe in yourself, you can achieve everything in the world.
She added, "I hope to be that one person people with disabilities can look up to and think, 'if she can, why cannot I?' I want to make them believe that nothing is impossible and motivate them to achieve their dreams."
Here, here!
Equally accessible for either gender and especially all ages, Para Golf also lends itself to all-but-one of the six IPC classifications, Visually Impaired, Amputees, Cerebral Palsy, Intellectual Disability and 'Others' leaving only Wheelchair Users requiring creative solutions to facilitate their participation, surely not beyond the wit of man given some of the weird and wonderful confections created in other sports by the IPC.
Meanwhile, the Special Olympics (SO), quite separate from the Paralympics and specifically for athletes with an intellectual disability has stolen a march on its fellow disability sports body, the IPC, making its debut at the 1995 Special Olympics World Summer Games in the USA and has remained part of the quadrennial showpiece ever since.
But, if sport is for and all about athletes, which it undoubtedly should be, one only had to listen briefly to the young Para Golfer Brendan Lawlor to gain some real insights, perspective and hear plain speaking common sense.
"With golf in the Olympics, I thought it would be in the Paralympics," said Lawlor the current #2 on the World Ranking for Golfers with Disability (WRGA), adding there was, "No reason why [it is not]" and says he, "Wants to pick the brains of a few important people," at the IPC with a view to getting his sport included in the 2028 Paralympics programme in Los Angeles.
If only it were that simple; Para Golf's fate lies in the hands of the notoriously aloof IGF, which did not respond to Bunker Mentality's request for an update, although its website does confirm that following input from its IGF Golfers with Disabilities Committee, it does intend to, "Develop the bid for golf's inclusion as a sport on the 2028 Paralympic Games programme."
Para Golf has a clear ally in European Tour boss Keith Pelley, who in a previous life was involved with Special Olympic sport in his native Canada, the European Tour CEO recently saying, "Golf re-joined the Olympics in 2016 but, because of the difficulties of categories, it has so far yet to earn its entry into the Paralympics.
"There are a lot of complexities, but we believe golf should be a Paralympic sport," said Pelley, emphatically predicting, "We will get there."
One can only hope that Pelly's infectious optimism can be justified, articulated and sold to the IGF, for whom the suspicion remains that, having satisfied their primary – and some might say exclusive – goal of getting golf back into the 'Greatest Show on Earth,' that alone was 'Job done.'
And with a minimum of seven-years and yet one more Paralympic cycle passing before the earliest Para Golf might conceivably make its debut – but don't hold your breath – whatever the reason, be it indifference, in-fighting, incompetence – or perhaps even being edged-out by better, stronger and more compelling bids by other sports – athletes like Brendan Lawlor deserve better and the sport's 2016 Olympic inclusion will indeed forever be 'Stained by Paralympic snub,' as the headlines have consistently proclaimed unless the views of ground breaking Indian Tokyo 2021 gold medallist Avani Lekhara are listened to, heeded and acted upon, here in India and on the international stage.
https://www.igfgolf.org/golfers-with-disability / www.paralympic.org