The first mixed Matchplay event on the Young Master calendar took place at Tarudan Golf Resort from 17-20 April.
There was a 36-hole qualifier to select the top 8 qualifiers, who were: Jai Bahl, Rakshit Dahiya, Harman Sachdeva, Pritish S. Karayat, Tejas Misra, Chaitanya Pandey, Tanay Keshwar & Vivaan Chibber. Chaitanya being the youngest competitor played exceptional golf to qualify for the Matchplay rounds.
The Matchplay Quarter-finals saw a couple of major upsets as No 1 Jai Bahl and No 3 Harman Sachdeva lost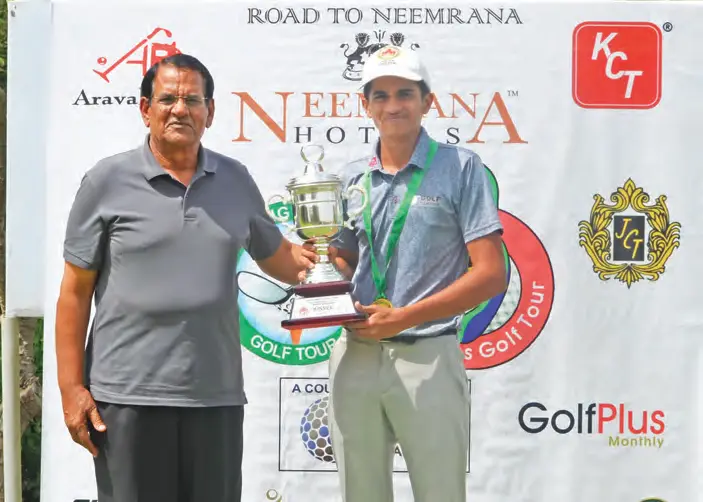 to Vivaan Chibber & Chaitanya Pandey. Tejas beat No 5, Pritish on the 19th hole.
The semi-finals saw another upset when Chaitanya again pulled off a great victory against an older opponent. Rakshit won 1up against Tejas. The last day which saw the semi-final and final played on the same day was a bit too much for the young Chaitanya and he could not perform well and eventually lost to Rakshit 6 & 5. Vivaan came 3rd by defeating Tejas 1 up.