Five quick pro tips on the mental game
1. Go to the movies
Visualising every shot you are about to play – or attempting to play – should be a vital part of any player's pre-shot routine. En route to winning 18 majors and 73 PGA Tour wins, Jack Nicklaus used to talk of 'going to the movies' before each shot, of playing out a positive shot of where he wanted to put the ball in his mind's eye. Nicklaus evidently understood the need for a positive mindset on every shot.
2. Make a decision
Whatever shot you play, make sure you play it decisively. That's the belief of Bernhard Langer, whose formula has carried him to victories in four decades. "A wrong decision is generally less disastrous than indecision," he believes. That belief is echoed by seven-time major winner Sam Snead, who famously warned: "Of all the hazards, fear is the worst."
3. Find your own 'zone'
Three-time major winner Nick Price believed and still does that it's vital to identify whatever zone works for you. "The zone is the ability to give 110 per cent of your attention and your focus to the shot you're about to play," he says. "When I'm on the tee, I'll see a divot in the fairway and try to run my ball over that divot – and succeed. That's the zone."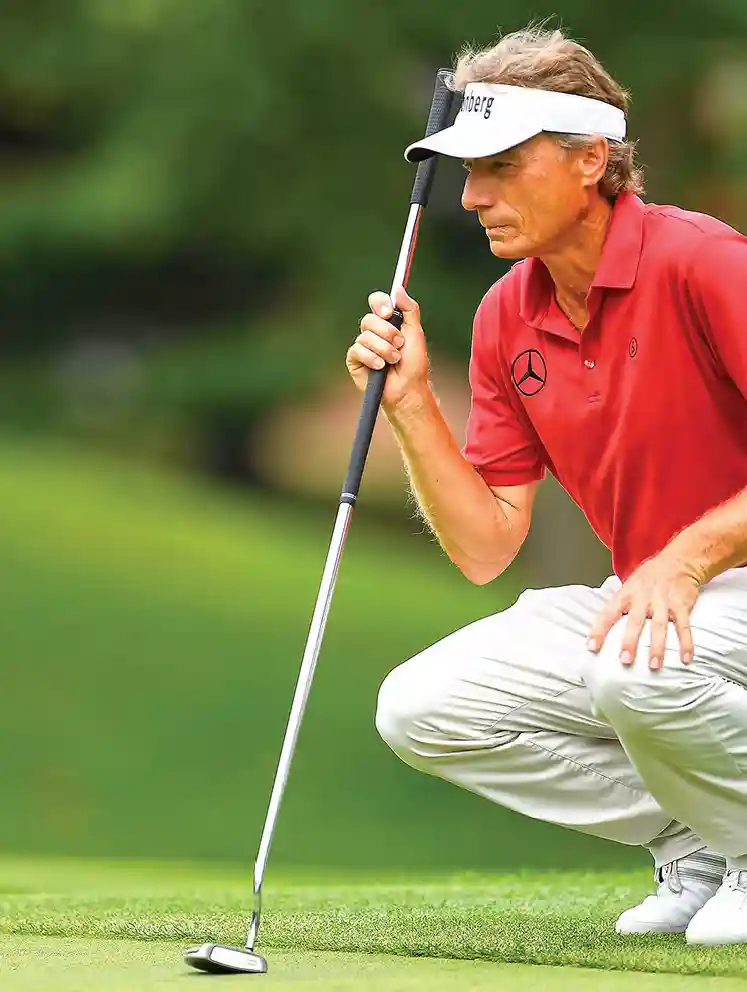 4. Give it a week
Every player on the planet will play a bad shot at some point. How the player reacts to that setback often dictates what happens next. One of Nick Faldo's trusted tricks for controlling his anger was to imagine that a week had elapsed since he made the mistake, reducing the risk that his emotions would affect his next shot.
5. Stay patient
A key lesson Adam Scott has learned, and one which applies to all levels of golfer, is the need to shake off disappointment, stay patient and focus on the long game. "Opportunities will always present themselves," says the former Masters champion. "If you dwell too much on what might have been, it can destroy your chances over the long term."
Whichever shot you choose, make sure you play it decisively. A wrong decision is usually less disastrous than indecision .' – Bernhard Langer LESSONS FROM LEGENDS > BERNHARD LANGERG