By Mark Sampson @marksampsonCT
After two long years of cancellations and nearstarts the MCB Tour Championship got underway on Friday the 1st of April. A mere hour and ten minutes later play was suspended due to heavy rain, this was to set the tone for the next 24 hours. Some players only managed four holes on day one and most of the field did not manage to play nine holes.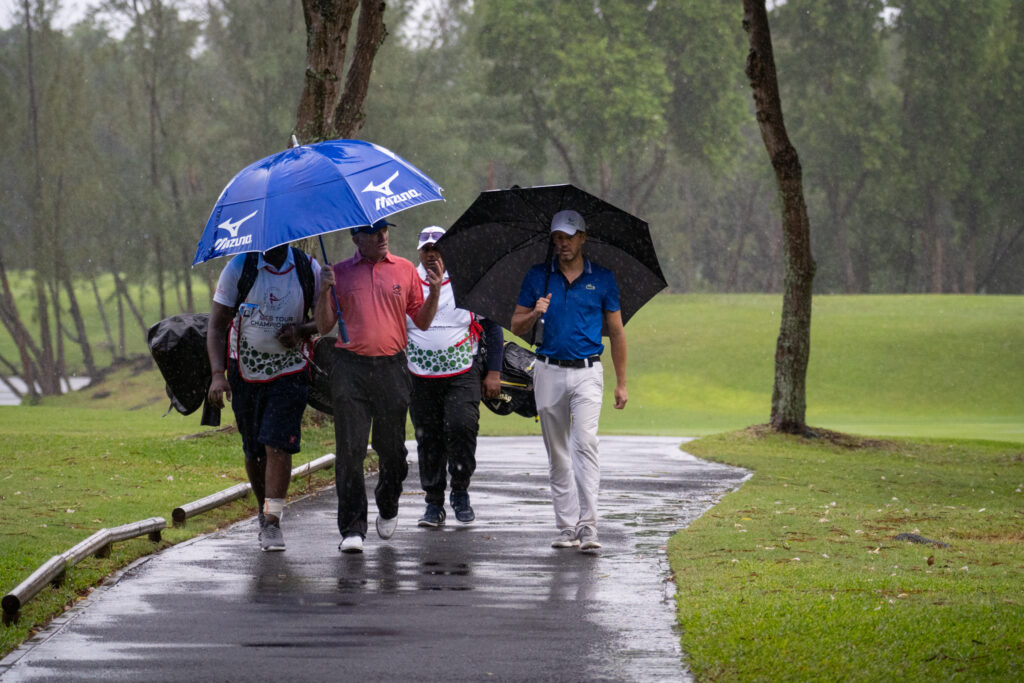 Heavy rains overnight kept the water table high on the Legend course at Constance Belle Mare Plage and when play resumed at 08h15 on Saturday it was in the knowledge any further rain would wreak havoc. When the skies once again opened at 09h00 players were called off for the third and final time of the tournament. Incessant rain continued throughout the day and at 16h00 a very tough decision was made by the Legends Tour committee to call the event off. After two days 18 holes had not been completed and more rain was forecast so the only choice was to cancel.
"When you can't find a dry spot on the fairways then the course becomes unplayable", remarked Chris Williams "in the end the guys are playing for money and trying to make a living so the course needs to be playable".
The order of merit still had to be decided with Stephen Dodd closely followed by Thomas Levet, Markus Brier and James Kingston. Players were also playing in the hope of getting into events like the US Open based on their position on the order of merit or simply retaining their playing privileges. Unfortunately it was not to be and like England's Peter Wilson said "It is what it is and nothing can be done about it", unfortunately he was hoping to move into the top ten on the order of merit to make it into the U.S Open which he now missed by one position.
At the end of the day the title sponsor Mauritius Commercial Bank were hugely generous in paying each player 4000 Euro. The weather made the final call on the season-ending finale causing huge disappointment. The good news is it will return in December to the beautiful Constance Belle Mare Plage in Mauritius.