JEEV MILKHA SINGH

WINS JAPAN SENIOR Q-SCHOOL, GAINS FULL EXEMPTION TO TOUR
Jeev Milkha Singh produced three superb rounds of 71-67-72 to win the Japan PGA Senior Qualifying School with a total of six-under 210 and gain exemption into the Tour which begins in April 2023.
The 51-year-old Jeev, who is in his second year as Senior Pro, has won four times in his career on the regular Japan Golf Tour Organisation (JGTO), was tied fourth after the first round but moved into sole lead with a brilliant 67 on the second in tough windy conditions at the Par-76,946 yard long Ibusuki Golf Club. Then on the third and final day, he played an even par 72 in tough conditions including rain to finish on top of the field that had about 120 players vying for playing rights.
Only 11 players were able to compile under totals for the three days in tough conditions, where scoring was difficult. Jeev's second-round 67 was the best card of the week.
Singh said, "The conditions were tough but the golf course is excellent. I am happy that I was able to win the Tour card that I was aiming for." Naoki Yazawa (52), who is in his third year as a senior, came in second at four-under 212, two strokes behind Jeev.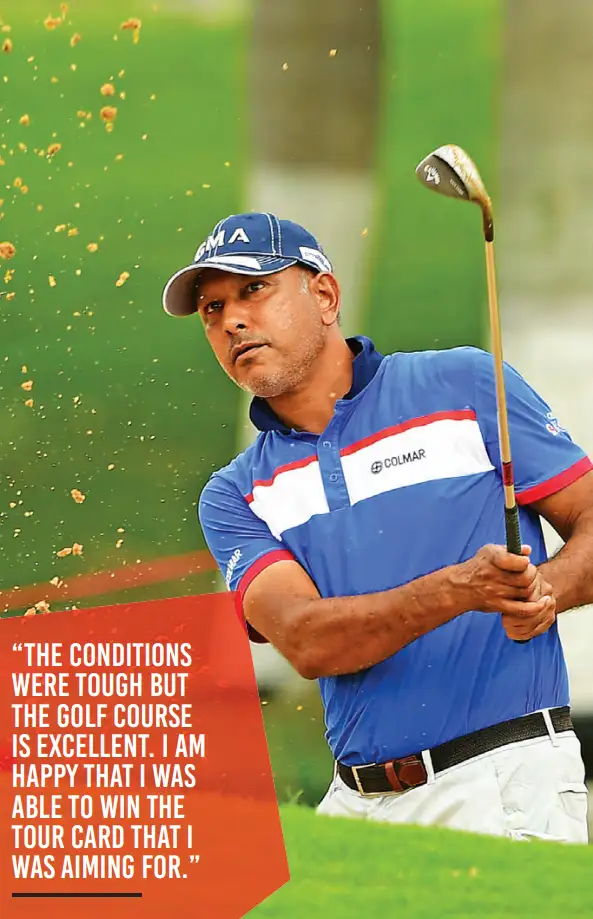 Players up to 10th place can participate in the season, and 11th and higher rankings will be eligible for participation depending on the number of entries at each event.
The Japan Senior Tour will have 14 tournaments this year. It will start in April with the Kanehide Senior Okinawa Open Golf Tournament 2023 at Kise Country Club in Okinawa.
This is the second season for Jeev on the Japan Senior Tour. After having passed his Japan PGA Qualification Pro Test, Jeev last season exercised his qualification as "a player with two or more regular tour wins" and played 11 events on the Japan Senior Tour. He had two top-ten finishes and ranked 42nd on the money list, but needed to qualify again. This time he topped the Q-school.