Mr. Tanes Petsuwan, Deputy Governor for International Marketing (Asia and South Pacific) Tourism Authority of Thailand (TAT) is well known as an experienced tourism personality for both Thai and international tourism Industries. He has been with TAT more than 30 years with specialized in Marketing Communication and International Marketing. Prior to his current position, he has served as Deputy Governor for Marketing Communication.
For his part time, Mr. Tanes Petsuwan is a sportsman with passion especially for golf and cycling.
GP: What do you like most about the game?
TP: I have been playing golf for more than 20 years now. Golf is a socializing game which is a sport of networking and opportunities to meet people from different professions and share common interests. However, the most important in golf for me is that it is a game to challenge oneself as you have to balance yourself both physically and mentally during each game.
Moreover, it is a game where I could relax myself and stay focused on the game as well as have interesting discussions during and after the golf round. Many times I would have received interesting ideas for my work as well.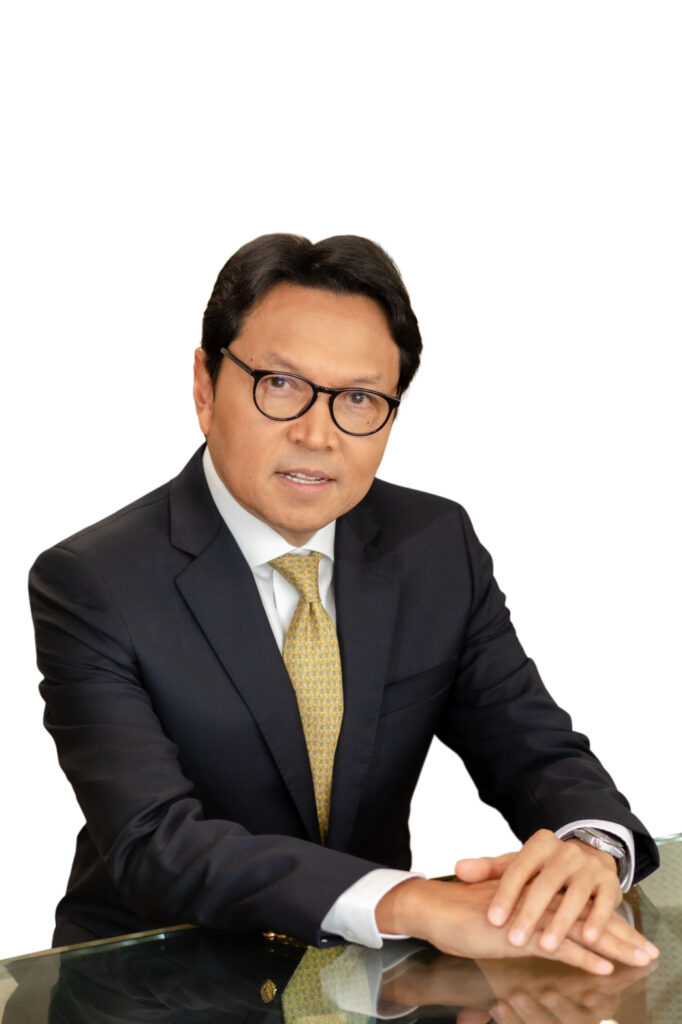 GP: What has been the Impact of Covid on Tourism Industry in Thailand?
TP: The COVID-19 pandemic has been tremendously effected around the world. Travel and tourism sector is one of the hardest hit segments that effected both international and domestic travel. Nearly every country came to a standstill at one point and global tourism industry has been impacted for more than 2 years. However there is an improvement of overall situation where its people has been vaccinated and well managed to control the pandemic.
It has been difficult time for Thailand Tourism Industry as well as affecting our country's economy. Tourism industry contributes nearly about 20% of GDP. To minimize the impact, the Thai government has been working in 2 parts. Firstly, to boost tourism starting from domestic tourism and since July 2021 Thailand has been gradually opening the countries for international travellers. Secondly, to support our Thai private sectors, during this difficult time, especially on maintaining and re-skilled training for employees in tourism industry.
GP: Strategy post pandemic to attract numbers similar to the past.
TP: This year, I have given a marketing direction for short haul market tourists to Thailand including India as "New Chapters & New Opportunity" which is in line with the Tourism Authority of Thailand's marketing campaign which we have launched "Visit Thailand Year 2022" under the theme "Amazing New Chapters". We will do an active marketing by focusing on potentials segmentation that can travel to Thailand as soon as the travel has been much more eased. These "New Chapters & New Opportunity" strategy for the Indian Market includes:
New Segment: "Bleisure", combining travel for business & leisure and also "Workation" working anywhere in Thailand.
New Area: We will start looking at North-eastern region of India which is close proximity to Thailand.
New Partner: We plan to explore and open-up for new partners in India for those new market segments such as "Digital Nomad" for some collaboration. Still, our long time partners in travel trade in India will continue to work with TAT for new opportunity together as well
New Infrastructure within Thailand: Thailand has been in progress on Infrastructure which will ease travelling such as new "Central Railway Station" or the just opening up of the underground walkways linking to the Grand Palace. It will be more convenient for tourists and Thai people when they are visiting the Grand Palace, a main attraction in Bangkok.
New Way: Promoting more on "Sustainable Tourism" such as Ecotourism and Responsible Tourism to create awareness in India market especially the Millennials who contribute lots of environmental and cultural concern when travelling.
GP: Thailand is a leading destination for golf. What are the top 3 features which help in attracting golfers to Thailand?
TP: Thailand is a golf capital of Asia, with over 250 golf courses scattered around the country. The top 3 features which help attracting golfers to Thailand are:
Hospitality and Services
Golf Courses and Facilities
Value for Experiences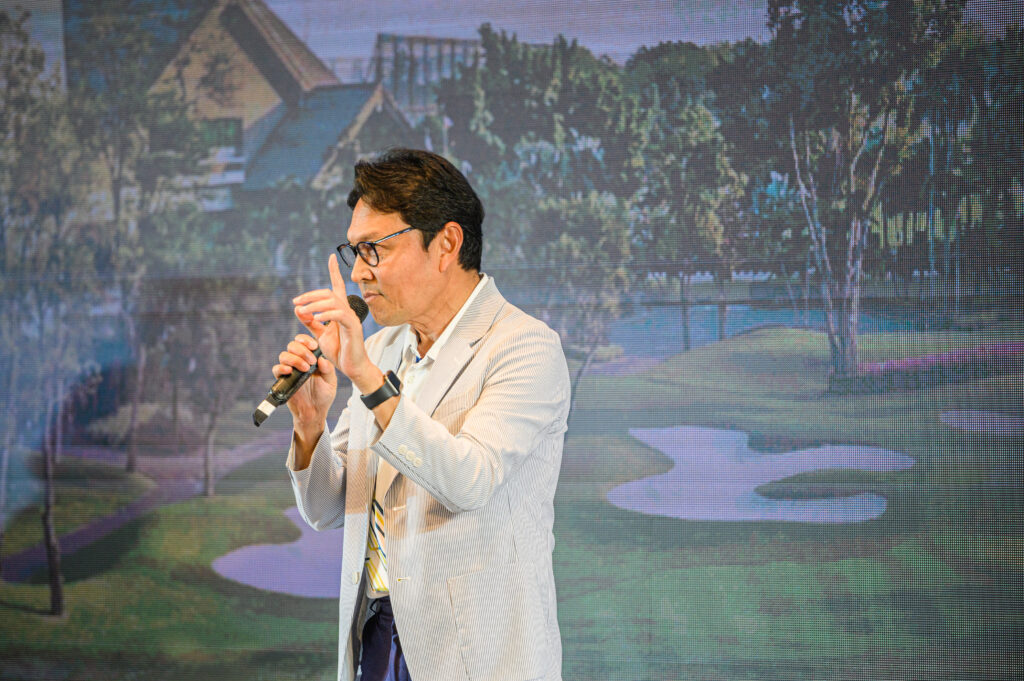 GP: Relevance of Indian market for Thailand Tourism.
TP: Indian market is important for Thailand prior to COVID-19 pandemic and it was the fastest growing market in the year 2019. Thailand welcomed nearly 2 million Indians with the growth of 25%. Based on many surveys and as per Thailand partners, Thailand is one of the top destinations for Indians post pandemic, which many Indians are looking forward to visit as their first outbound destination.
Indian golfers is also one of important segment. TAT targeted as first mover which have potential and ready to travel once there is an ease of travelling between Thailand and India. We have seen an increase in number of golfers from India which has created a large market size.
GP: What importance does Thai Cuisine contribute in the increasing tourism?
TP: Thailand has become synonymous with good food. Thai cuisine has an international reputation as good as they get. From humble street food to posh restaurants and Michelin awards, from tried and tested to trendy and new, from common and convenient Kuai Tiao (noodle soup) to popular Khao Man Gai (chicken with rice) to spicy Som Tam (papaya salad), and other dishes which are too many to list, Thai streets and restaurants are teaming with food famous the world over.
GP: Which are the offbeat destinations yet to be explored?
TP: There are still so many less explored places in Thailand for Indian travellers. However, I do see the trend of those many Indian travellers who would like to go to off-beaten tracks. I would say that all destination towns are easy to access and have a variety of facilities for both Thai and International tourists such as:
Ranong is a small province in Southern Thailand, the destination is famous for its mineral qualitied hot spring and ecotourism attraction. There are many less explored islands to visit.
Chiang Rai located in north of Chiang Mai, the province is bordering with Laos and Myanmar. Its geographical location has created a world famous landmark of "Golden Triangle". Chiang Rai is great place for those who love arts and culture as the town has both traditional architects and modern art galleries.
Chanthaburi located on the East coast of Thailand. The province is around 2 – 2.30 hours' drive from Pattaya. It has varieties of attractions such as historical old town, national park and serene beaches.
GP: What is your target for 2022 for Indian tourists visiting Thailand?
TP: Tourism Authority of Thailand launched Visit Thailand Year 2022 with marketing campaign theme of "Amazing New Chapters" to welcome back new prospective and experiences. Three Chapters of Amazing Thailand are:
Five Senses will highlight tourism products and services that will awaken travellers such as delicious Thai cuisine and the picturesque natural scenery that can be discovered all throughout Thailand.
2. The One You Love will focus on specific segments like families, couples and friends inviting them to create wonderful memories together in Thailand.
3. The Earth We Care will highlight how nature's chance to revitalisedue to the COVID-19 situation has increased ecotourism awareness among the world's travellers and how their behaviour has impacted the environment.
Target groups: Millennials, Golfers, Luxury, Wellness Travellers as well as Indian Weddings and Honeymooners.
GP: What to expect when one reaches Thailand as per the Covid guidelines and how are you easing the norms?
TP: Since everything is almost back to normal and Thailand is ready to welcome back Indian tourists, the Tourism Authority of Thailand (TAT), the Ministry of Public Health, the Department of Disease Control, the Department of Health and the Department of Health Service Support, as well as government and private sector organizations involved in the tourism industry have launched Amazing Thailand Safety and Health Administration (SHA). Together they aim to make tourism a part of Thailand's disease prevention measures and ensure that both Thai and foreign tourists have positive experiences.