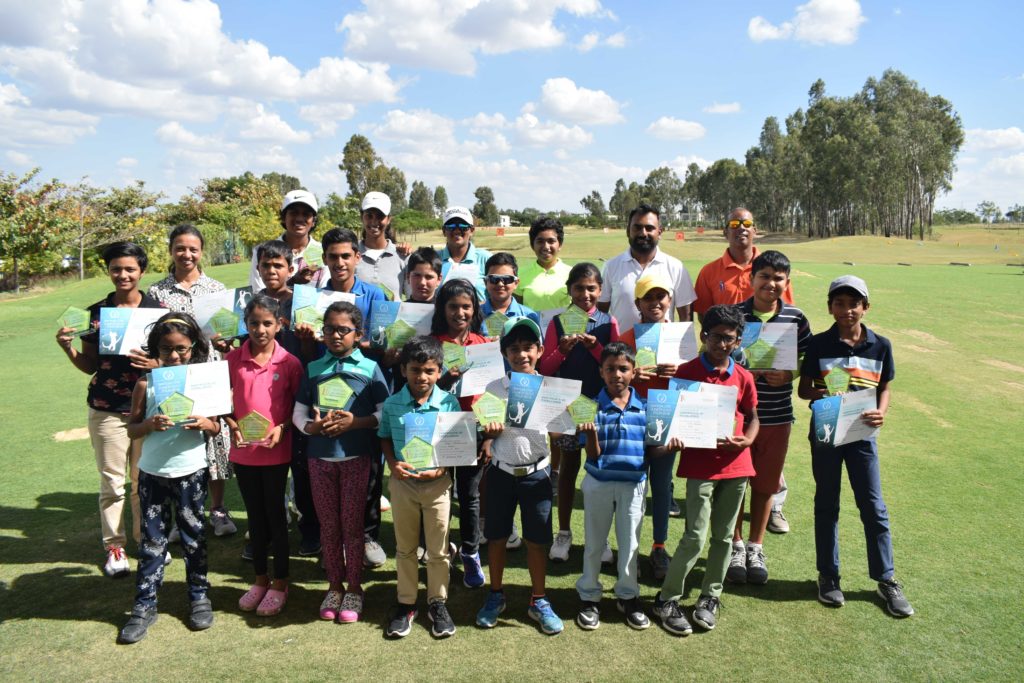 FEATURE
Coming to America
With more Indians becoming successful on the world stage we have Saptak Talwar and Arjun Puri who shares their thoughts on how they considered going to the US for training to maximize their potential.
COVER STORY
Dare to Dream, Dare to be different
Golf is a sport where your most feared opponent is you yourself! Arjun Bhati talks about his experience and gaining as a golfer on the golf course. The golf prodigy craves to play the Olympics for the country and make India proud.
CLUB NEWS
STRIVE FOR EXCELLENCE
Delhi Golf Club has taken upon itself to train youngsters for excellence in Golf and to bring laurels for the Country. As a first step DGC has created an activity to be run as a CSR Implementing Agency to start receiving support from Corporate through their CSR contributions.
Good News for Category F
Greens to Glory conducted its 8th tournament at the Jaypee Greens Golf Resort and introduced Category F golfers to be a part of their tour.
INSTRUCTIONS
Bunker Play: Focus on the finish
The bunker scares a lot of beginners and intermediate players. Tarun Sardesai makes it easy by talking about the quick ways to overcome the fear of a Bunker shot.
Buying Junior Golf Equipment
Today there are several manufacturers making clubs specifically for juniors. To help with these choices Frank Mantua, PGA Professional points out a few important things to consider while buying junior clubs
Sharpen your wedge play
Most Golfers struggle to hit the easy shot with their clubs. That is very normal as we have spent hours and hours practicing our full shots. To resolve this problem we must first understand the basic of the strike. Read to learn more!